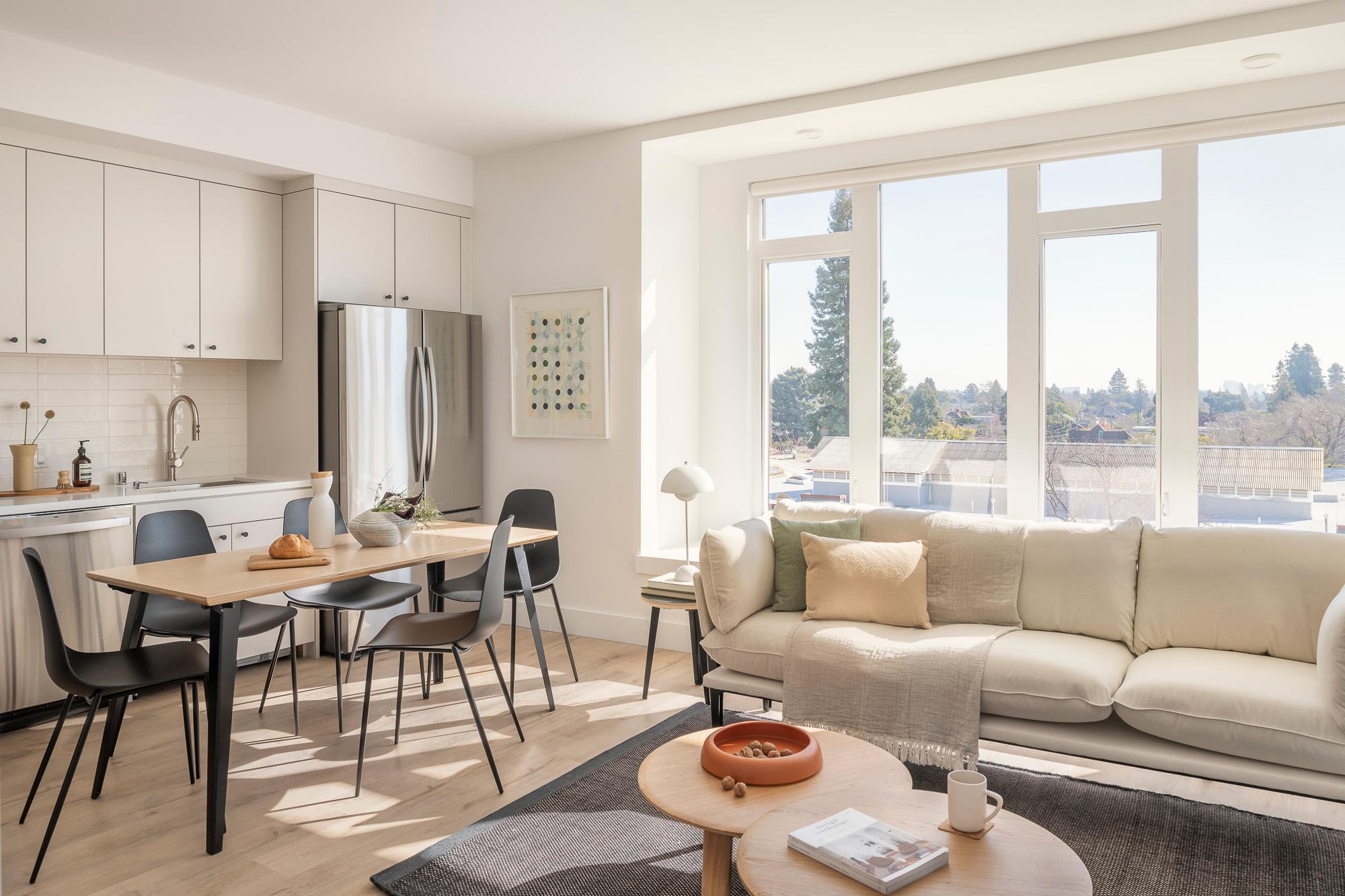 Coliving and apartments for today's renter.
Find beautiful spaces with exceptional service, convenient amenities, and all-inclusive options.
At Common, your rent gets you more.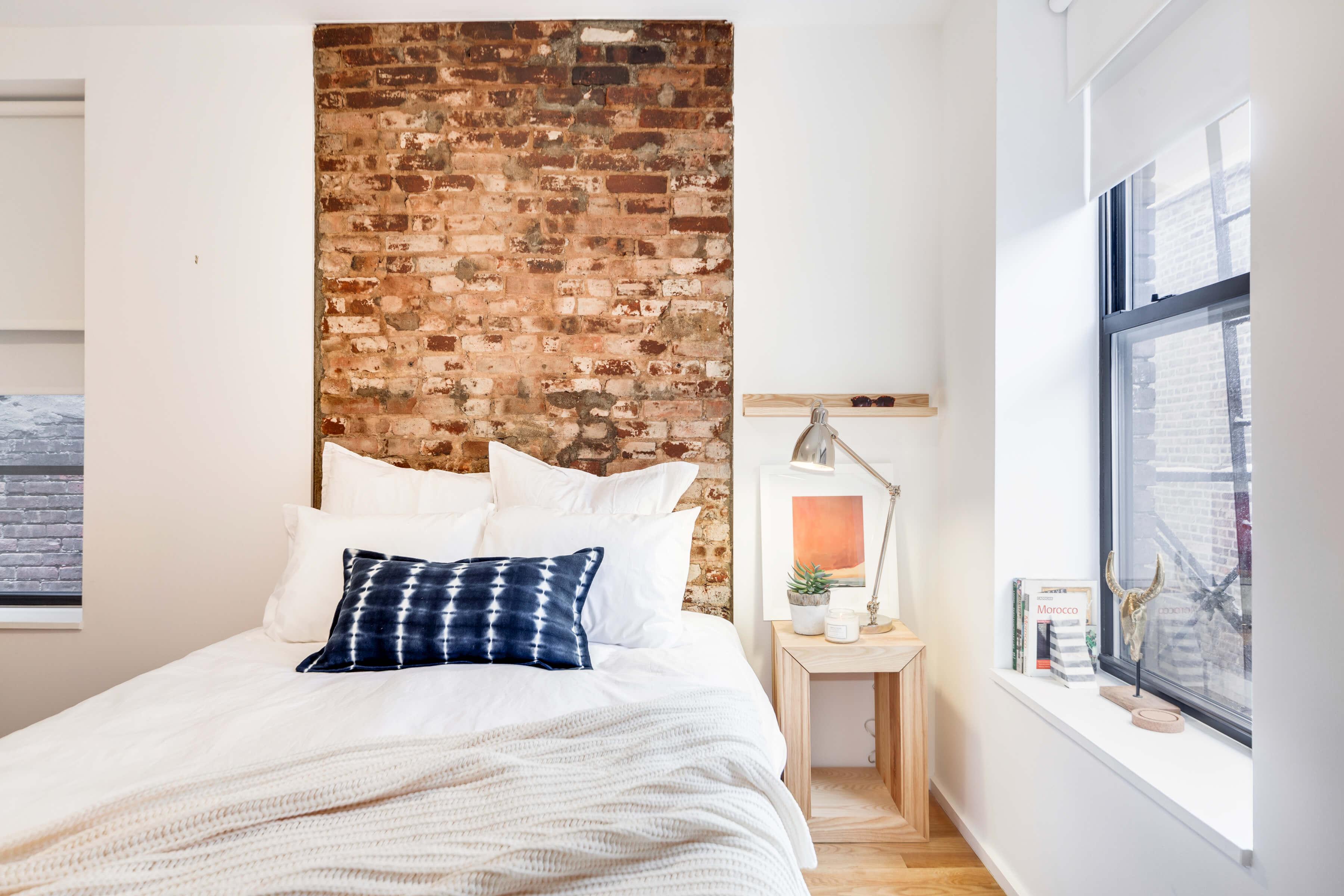 Private bedroom
Every member has a private bedroom, furnished with a nightstand, lamp, and a comfy bed.
Fully furnished
Our homes come furnished with quality pieces from exceptional brands like Restoration Hardware and West Elm.
High-end kitchen
Every kitchen at Common is outfitted with high-end appliances, dishware, and other essentials. Included furnishings differ by home. Ask your leasing specialist for more information.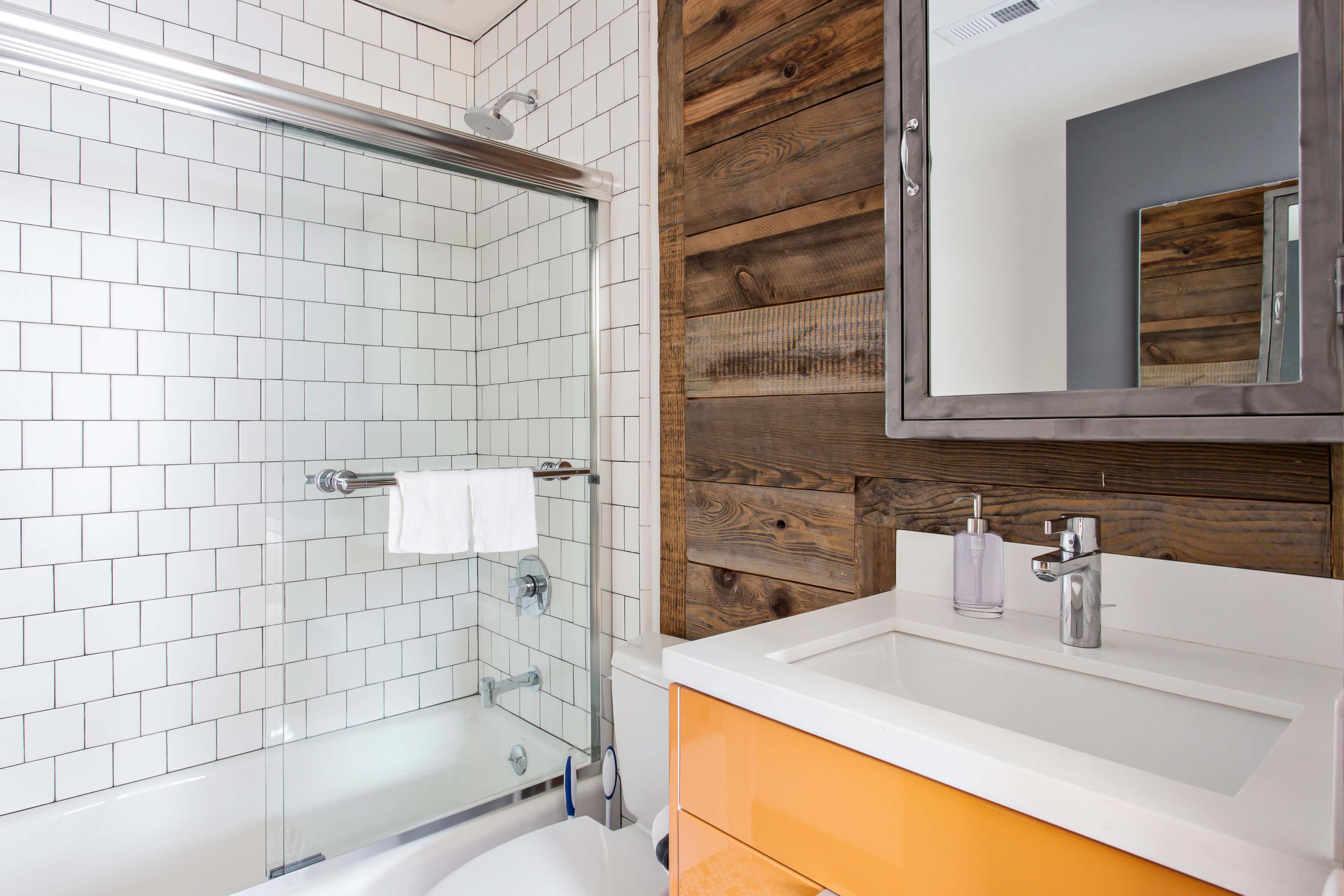 Cleaning services
Our professional team cleans shared spaces, including kitchens, living rooms, and shared bathrooms on a regular basis.
Basic supplies
We stock your household staples like pots, pans, dishes, paper towels, and soap, so you don't have to run those pesky errands. Included furnishings differ by home. Ask your leasing specialist for more information.
Onsite laundry
Never lug your dirty clothes to a laundromat again. All Common homes offer on-site or in-unit laundry.
Transfers
If you're ready to transfer to another room or home within the Common community, simply put in a request.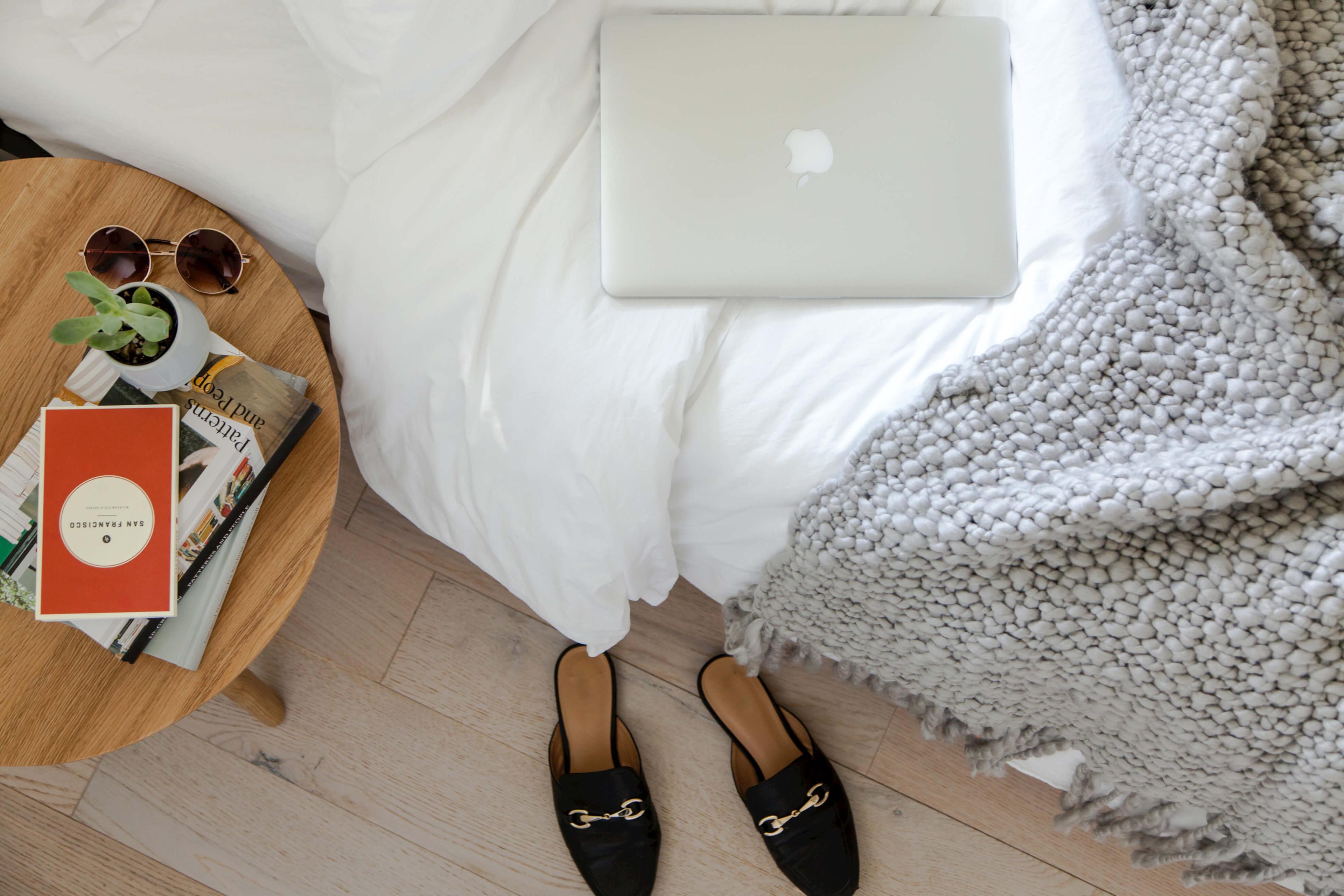 Free high-speed WiFi
Our homes are optimized for high-speed, commercial-grade WiFi, included at no additional cost to you.
Property Services
Our property services team makes sure our homes are in tip-top shape, and respond to all maintenance requests within 24 hours.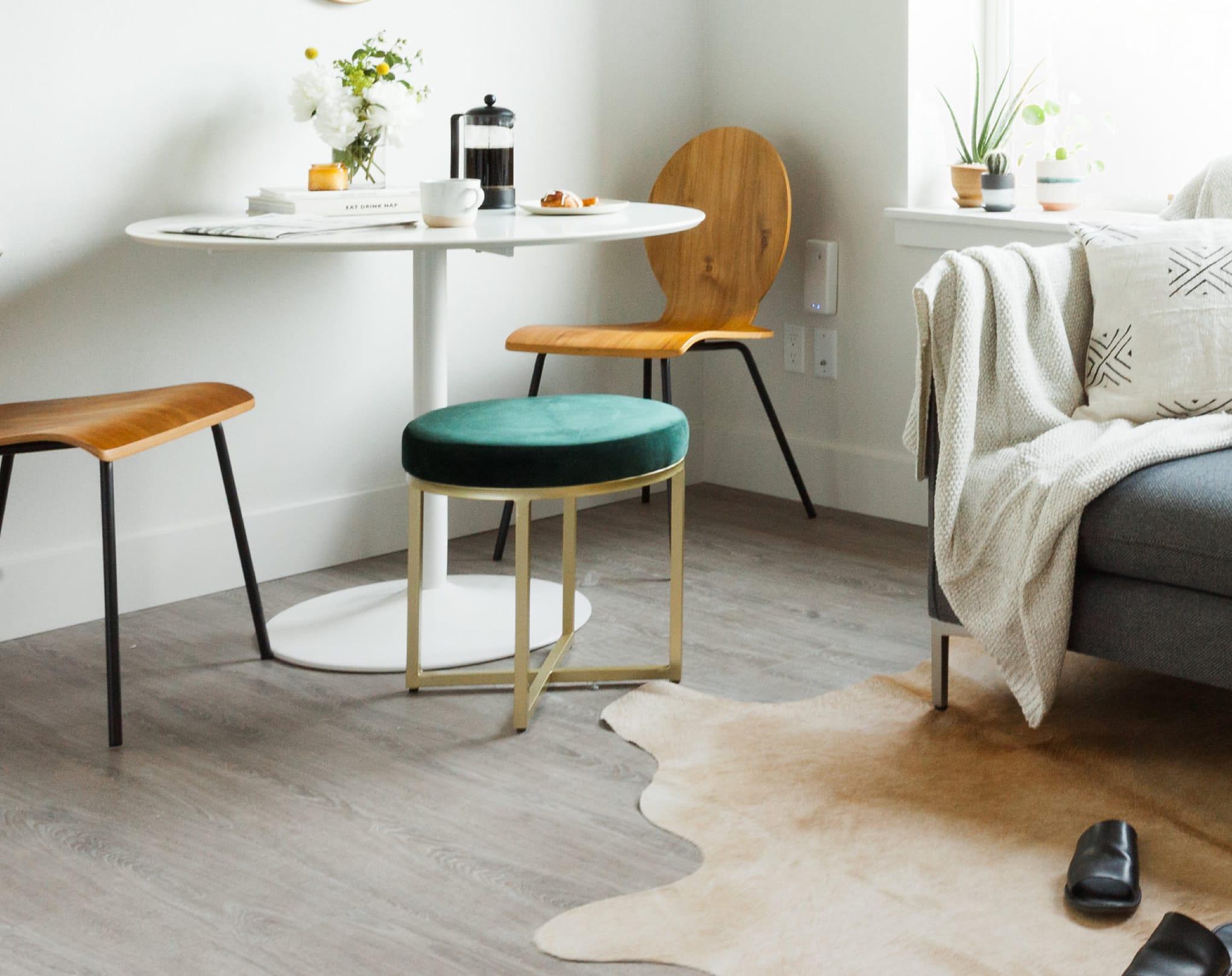 Events
Our community events are curated by our member services team, and include everything from archery classes to group brunches. With the app, members can stay up to date on the latest social gatherings and create their own events for other members to attend.
Chat
Looking to chat with other members? Or invite a new suitemate to dinner? Through our app's Chat feature, connecting with suitemates and new friends has never been so easy, Members can message each other one on one or through interest and home-based groups.
Directory
With access to Connect by Common's directory, members have the opportunity to truly know their neighbors and enjoy all the benefits of shared living. By filling out their profile, members can find each other based on city, home, or interest tags. It's communal living made easy.
Perks
City living doesn't have to be expensive. Along with the value that coliving provides, we've partnered with local and national brands to give our members exclusive discounts and deals. The best part? We're adding new ones all the time, and they're updated directly in the app.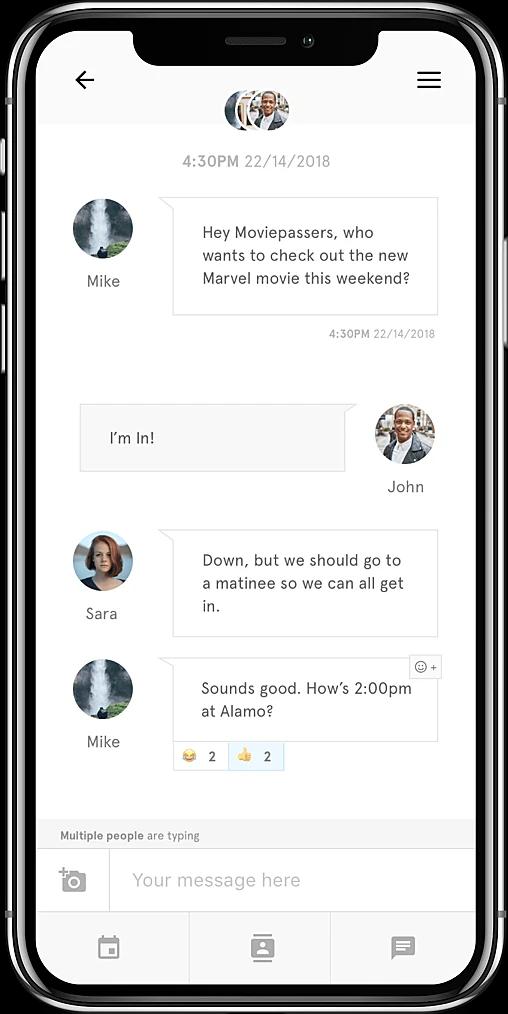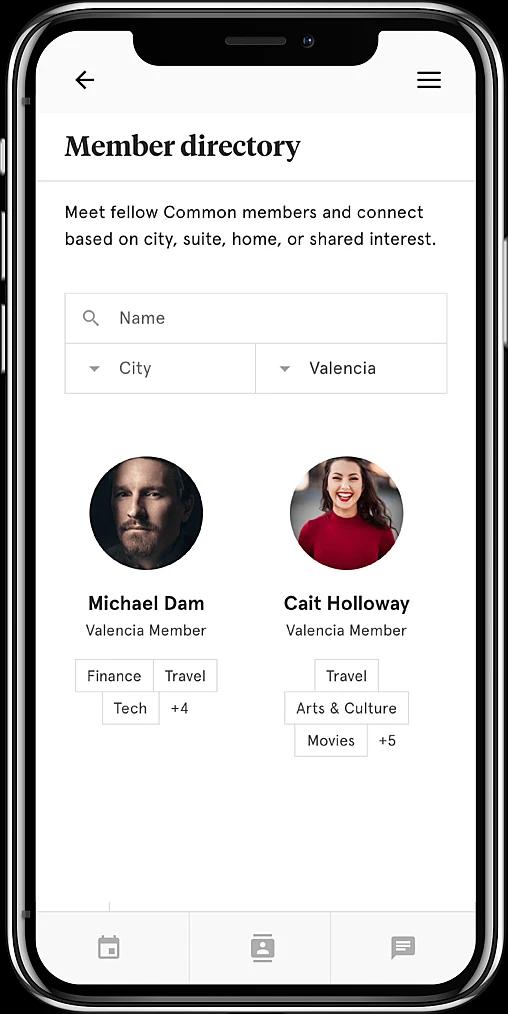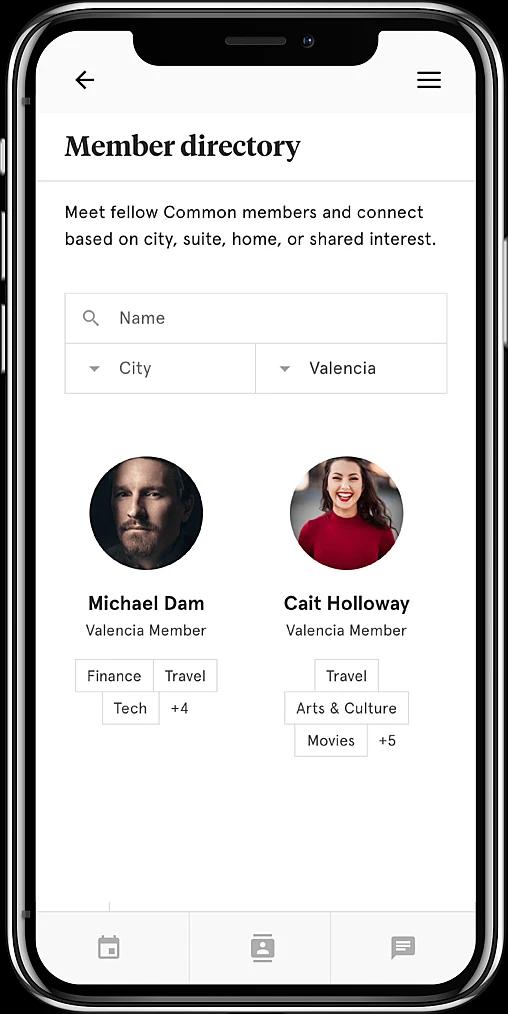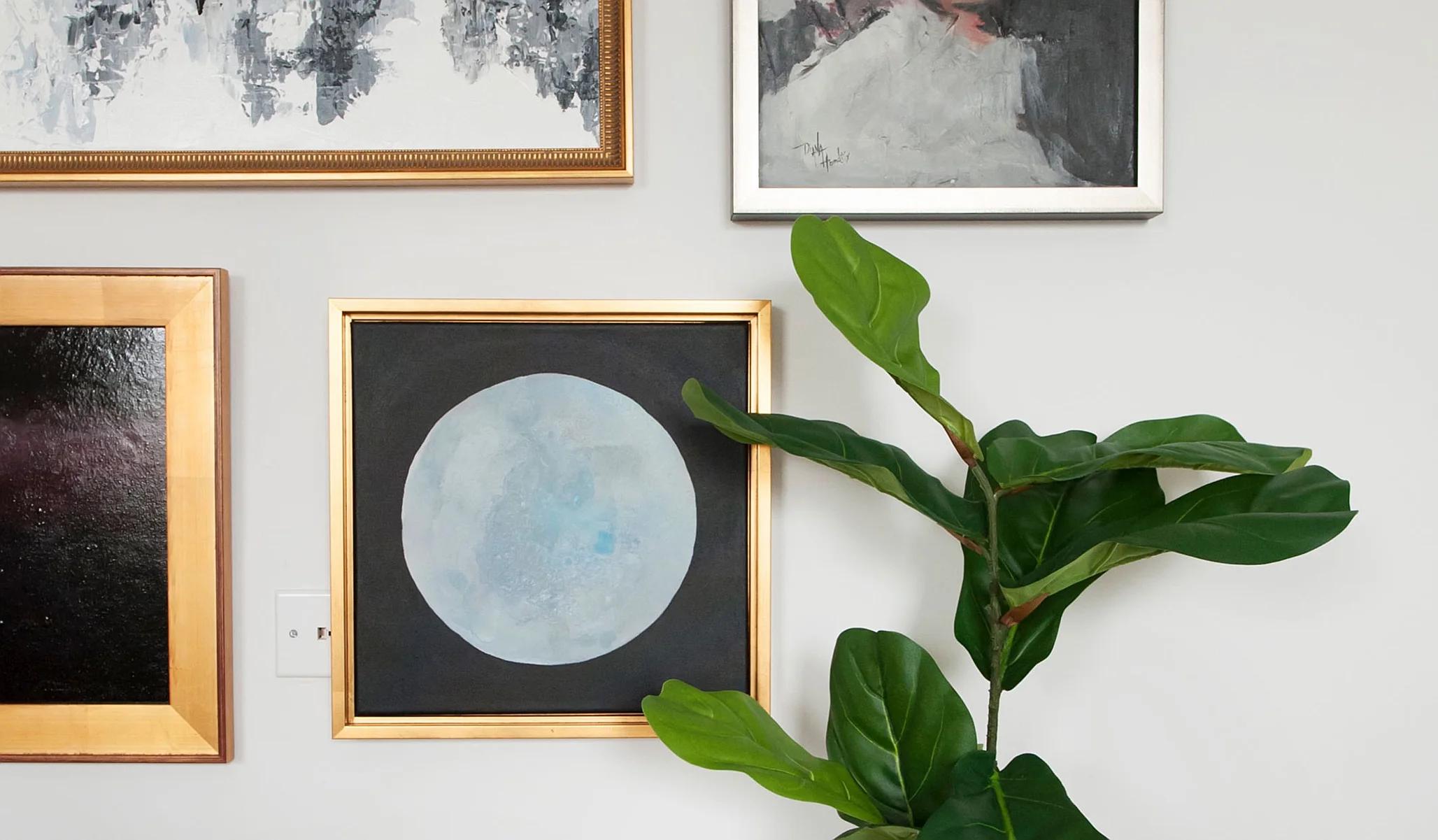 Questions?
We'll be there every step of the way.
What's the application process like?
What's included with coliving? What should I bring when I move in?
What is included in non-coliving apartments?
Can I pick my roommates in my coliving suite?
Can I share a room with a friend?
What happens if I don't get along with my roommates?
Can I have a private bathroom?
Are community events free?
by Katie Fustich
The space is bright, airy and equipped with ultra-modern appliances and furnishings you're unlikely to find outside of million-dollar high-rises.

by Katie Fustich
Imagine this: a bedroom of your own in a fully furnished house that is shared with pre-vetted roommates and perpetually stocked with household basics like coffee, paper towels, and trash bags, so you never again have to fight about who bought what the last time. By offering exactly that, the two-year-old co-living company Common may well be urban living's closest thing to utopia.
Also featured in