Shopping season is upon us! Some of us, despite the Cyber Monday sales and the ultimate holiday gift guide, are struggling to have a successful holiday shopping experience. TV shows accurately depict these difficulties, but coliving can solve those retail problems and make your reality better.
TV vs. Coliving: In-Store Shopping
TV: First, you probably head to the mall or the generic department stores, only to be trampled by aggressive moms. So you try the boutiques downtown and the local vendors, but their products seem a little too niche and pricey. You just can't win.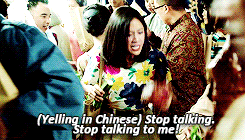 Coliving: With coliving, you and your suitemates can divide and conquer shopping like pros. One of you heads to Best Buy, another to Flying Tiger, the other to Urban Outfitters, and so on. You also won't need to think about the large tech sales because you'll already have a Smart TV and a built-in Sonos wireless speaker in your Common home.

TV vs. Coliving: Online Shopping
TV: Who needs to go to stores anymore? Online sales are where it's at…is what you think until you spend 5 hours looking at your screen without buying anything. Even when there's something in your checkout bag, you just can't get yourself to cash out. Online shopping is a black hole and dead end when you're doing it alone.


Coliving: Online shopping is so much easier when you have suitemates around. Especially if there's a minimum for free shipping, having more things to buy could lead to better sales. At Common, you can also connect your laptop to your Smart TV and start a suite shopping list, incentivizing everyone to chip in their opinions and make shopping easier for all.

TV vs. Coliving: Budget
TV: When going out to shop, you probably have a general idea of how much you can spend this year. Because of this, you seek out only the best sales and get frustrated when prices land outside your budget. You'll think, Ugh, I should've saved that allowance money and not purchased those shoes.


Coliving: With coliving, you will have saved over $380 per month by paying just one all-inclusive rate. This includes your rent, free laundry, free WiFi, free weekly cleaning services, community events, and more, meaning that you have more to spend on holiday shopping. Woohoo!

TV vs. Coliving: The Perfect Gift
TV: A lot of us pressure ourselves into finding the "perfect gift" for someone. Most of the time, that perfect gift doesn't exist. You know that it's the thought that counts, but you doubt yourself.


Coliving: You've got so many options with coliving. You can make baked goods in your fully stocked kitchen using the high-end appliances or you can use the coworking spaces to make handmade goods like a knitted scarf. And because you live in one of the major cities in the U.S., you're bound to find something "gift-able" just by walking around your neighborhood or downtown.

The year's end marks the golden time for shopping. Though others will be out on their stressful shopping sprees, you can sit back when you live at Common. Find out if coliving is right for you so you can have a merry holiday season not worrying about gifts.
Check out our Facebook page and Twitter for up-to-date information about our homes, members, and cities.