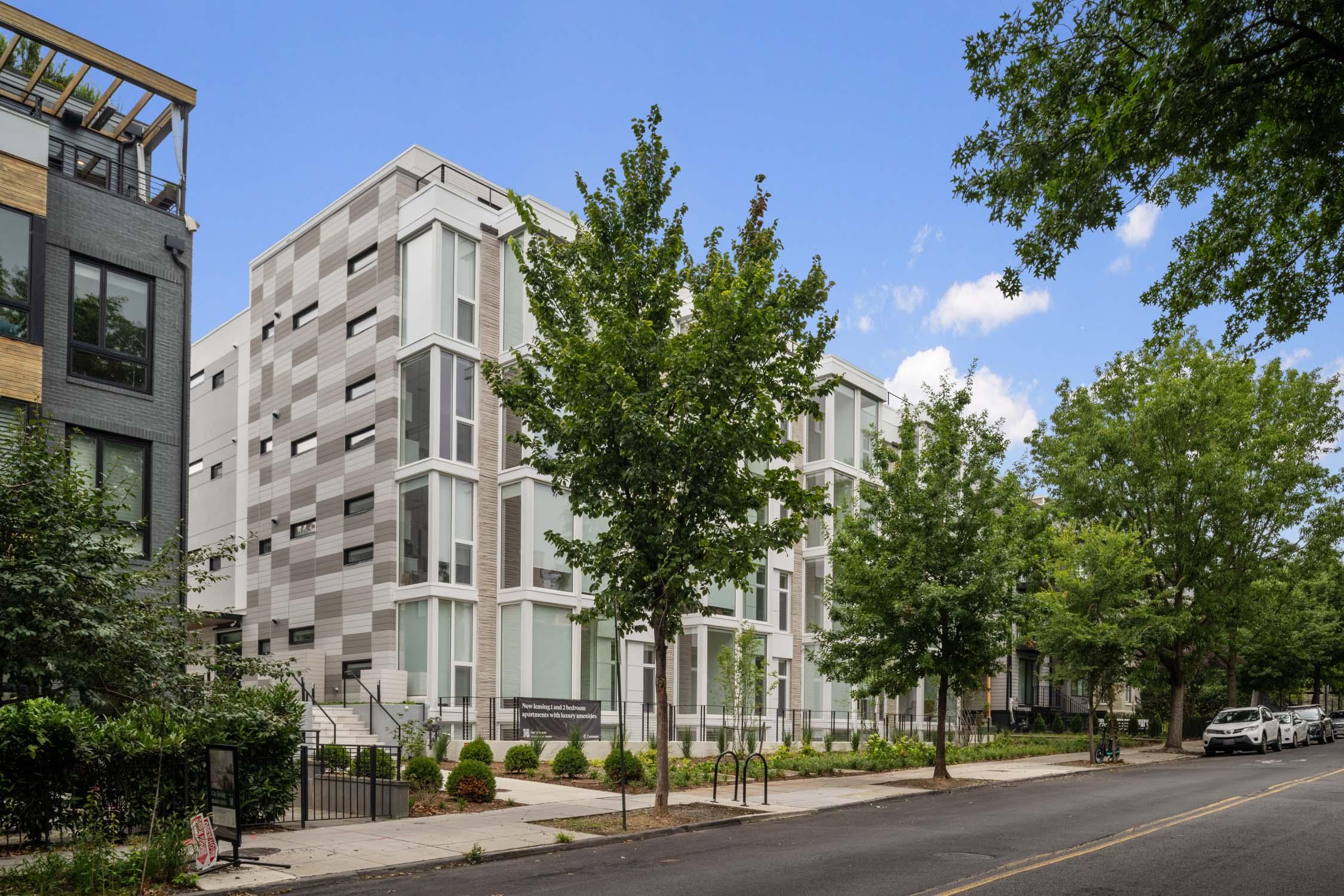 Discover Junior 1-bedroom, 1- and 2-bedroom apartments located in the heart of Shaw steps away from conveniences like Wholefoods, U street and 14th street. Apartments starting at $1,833 NER. Now offering up to 2 months free on a 12 month lease.
🎉 2 months free on a 12 month lease
We have received your application.
Private apartment
In-unit laundry
Fitness center
Outdoor terrace
Coworking space
Bar
About Common NoSHA
Your home can make or break your experience living in a big city, which is why Common NoSHA is thoughtfully designed down to the last detail. Whether you're plating takeout or prepping your signature dish for a dinner party, your gourmet kitchen has you covered with stainless steel appliances and quartz countertops. Floor to ceiling windows and 9 ½ foot ceilings give the space a sophisticated and airy feel, with plenty of storage to keep only what you love front and center. Outside your door, you'll find a range of comfortable, convenient amenities, like a grill and outdoor dining area, not one but several rooftop terraces, and a fitness center. This home has a boutique feel so you can easily get to know your neighbors while still being steps away from some of the best that Shaw has to offer and all the conveniences at your fingertips.
Public Transport
Green and Yellow lines at U Street/African-Amer Civil War Memorial/Cardozo
Parking
Onsite parking available for $275 per month
Here's what else you need to know
Pursuant to the District of Columbia Inclusionary Zoning program, income restricted units are available at this development. Please contact the Department of Housing and Community Development at www.dhcd.dc.gov regarding the availability of such units and requirements for registration in the Inclusionary Zoning program.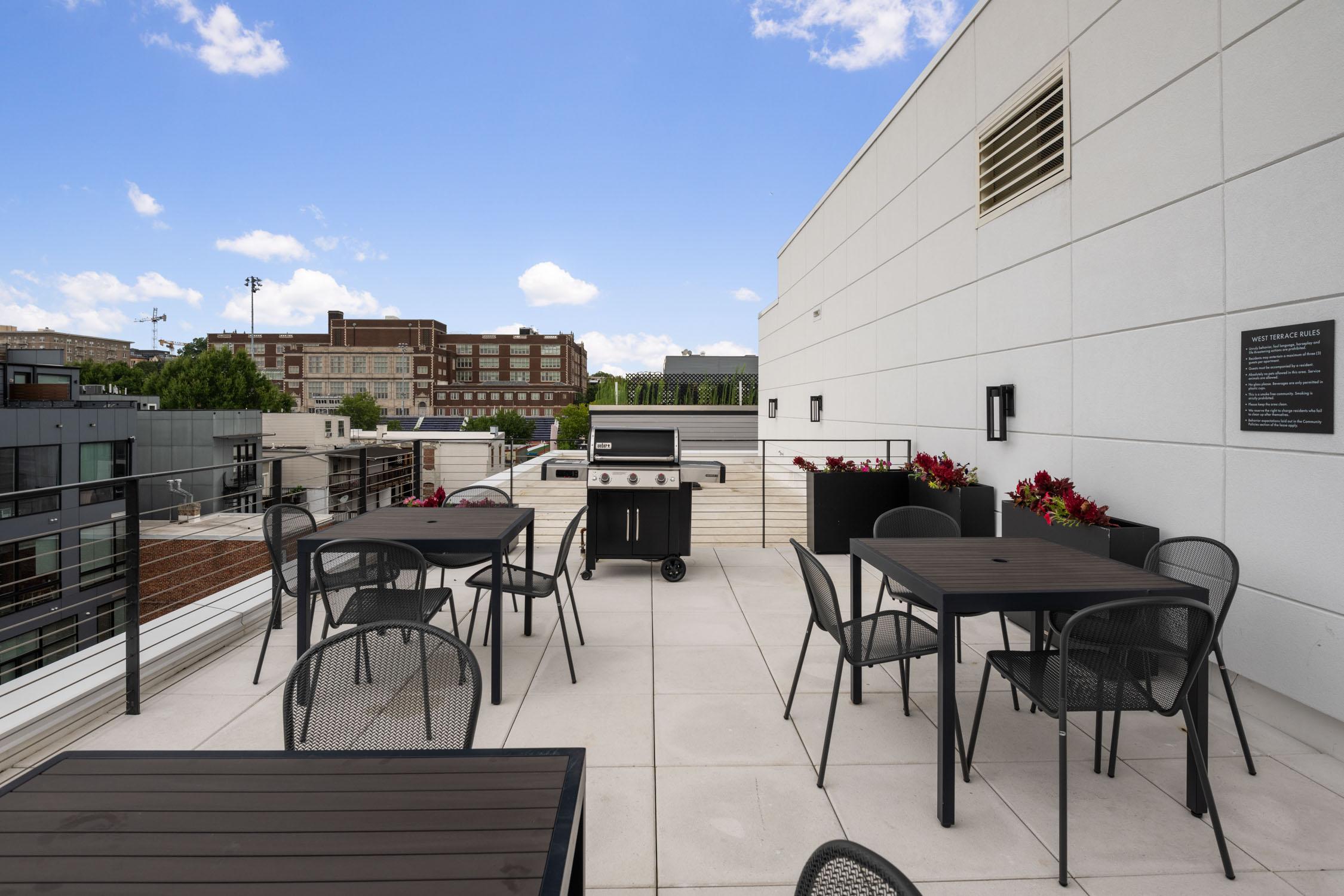 Easily explore DC
Common NoSHA is located only a few blocks away from the Green and Yellow Metro lines at U St/African-Amer Civil War Memorial/Cardozo. Arrive in Downtown D.C. in 25 minutes, Union Station in 22 minutes, or Capitol Hill in 30 minutes. Common NoSHA is also a four minute walk from Howard University. *The Yellow Line is currently under construction and expected to re-open May 2023
Exclusive Common perks
Common helps you save money on rent and everything else you love with exclusive discounts to local and national brands. Save on comfortable, beautiful bedding at Brooklinen, grocery and beverage delivery from GoPuff, meal prep from BlueApron, wine from Winc, and so much more!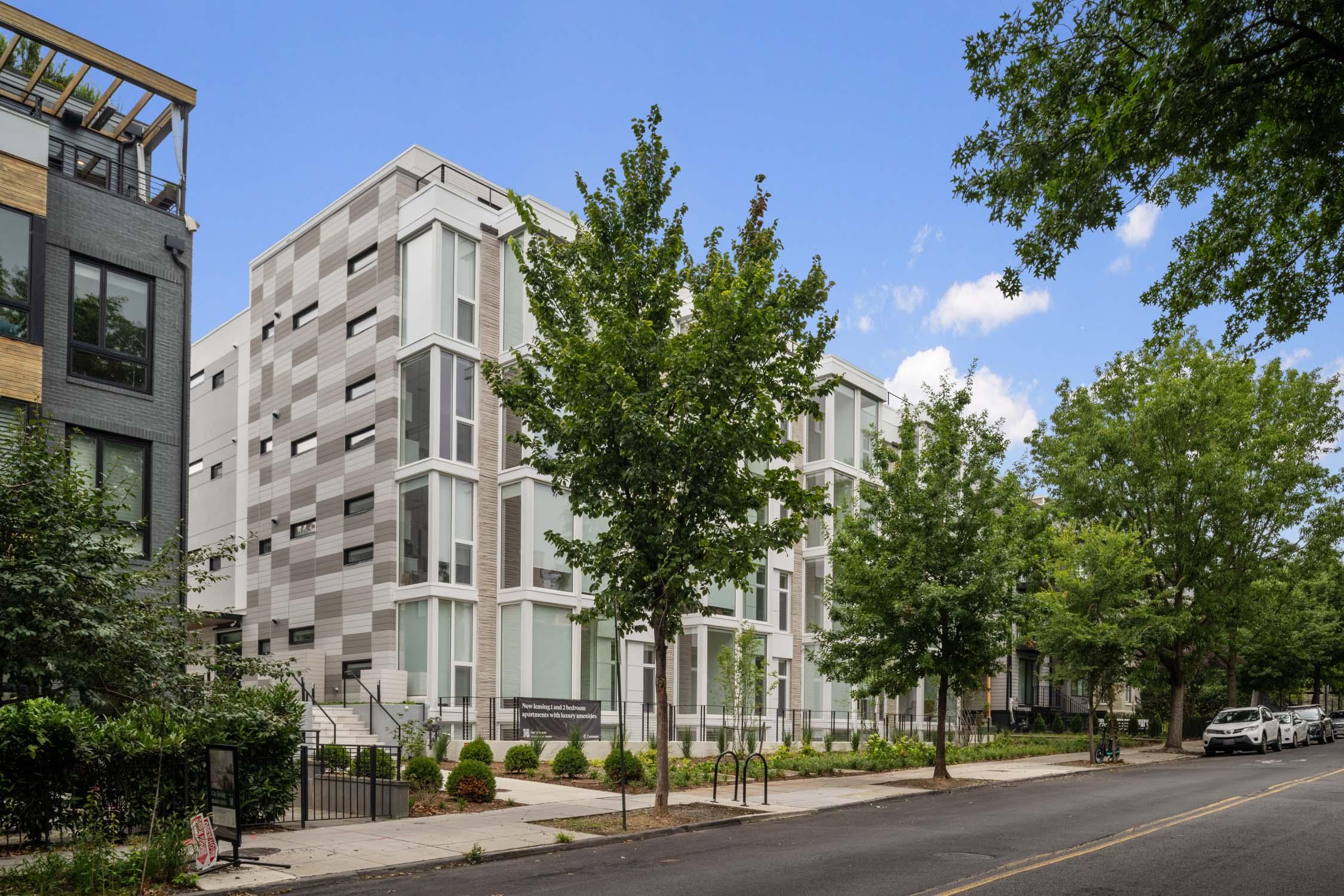 The neighborhood
When you make your home at Common NoSHA, you'll find yourself in the heart of Shaw, D.C's thriving entertainment district. Tucked away on a quiet residential street, your new boutique home is only minutes away from the center of D.C's cultural renaissance. Get your day started on an energetic foot with a coffee and pastry from Wydown Coffee Bar or a morning yoga class at CorePower Yoga. For a bite to eat, check out local favorite Ben's Chili Bowl, a historic institution that names former President Obama as a customer, Florida Avenue Grill for some comfort food or enjoy fine dining at Maydan, a Middle Eastern restaurant with rave reviews. If you are looking for some night time fun and entertainment you're a short walk away from some of the best nightlife DC has to offer. U st holds a wide variety of bars, lounges, and restaurants to guarantee a great night on the town. Make sure to also check out the famous 9:30 Club or historic Howard Theater to catch a live performance almost any night of the week all within an under 10 minute walk from Common NoSHA. If sports is more your thing, you are a 15 minute drive away for Capital One Arena where you can cheer on the local Washington Wizards or catch a live performance from the world's biggest touring artists. For your everyday necessities, you're only minutes away from Whole Foods (located just 2 blocks away), Walgreens, and Trader Joes.
The city
As the capital of the United States for more than 200 years, DC is full of historic landmarks and must-see sights. The White House, the Lincoln Memorial, the Capitol Building, the Washington Monuments, and Union Station are just some of the iconic structures that call DC home. Aside from buildings, Washington, DC, is known for its rich heritage and diverse population and the cultural and culinary delights are second to none.