Discover what a day in the life is like for David Novo, a Leasing Manager at Common. Keep reading to learn more about his experience, and head to www.common.com/careers to learn more about our company, our values, and how you can join our team.
Hi David! Let's start at the beginning, what was your first week and beyond like at Common?
It was incredibly exciting! Things move very fast at Common, there's always something new around the corner. With support from my team and our leadership, I hit the ground running and quickly adapted to the fast-paced environment on the leasing team and eventually as a leasing manager. As I've stayed at the company longer, I've realized that my favorite part about working here is the people. Everyone at Common is bright, driven, and fun to work with. Teams are extremely collaborative, and we're all here to help each other succeed and grow. I truly bonded with everyone during our Common holiday party and look forward to it every year! Everyone from the office gets the chance to come together to celebrate our success as a team and to connect with each other outside of the office.
What do you love about managing the leasing team?
One of the most exciting things about leasing is having the opportunity to connect someone with the perfect home after really understanding their wants and needs. The search for a new place can be stressful and exhausting, so it's incredibly fulfilling when we're able to offer a solution that really feels like home. I love being able to lead a highly driven + creative team that is truly passionate about offering quality residential solutions with Common.
What's one of the most surprising things you've learned in your current role?
The most surprising lesson I've learned in my role as a leasing manager is just how valuable our opinions are. The team is always encouraged to speak up. It's rare to have an environment where you feel like your ideas, thoughts, and feedback are truly heard, but Common does a great job at cultivating an inclusive and open-minded environment.
Time for some fun questions!
What's your favorite hobby?
I feel like so many people say this, but the truth is… traveling! Going somewhere new, eating different foods, and seeing new sights is always so exciting for me.
What did you want to be when you grew up?
When I was younger, my dream was to become a doctor. But once I understood what I truly enjoyed and was interested in, I followed a path that I was much more excited about.
What's your favorite place?
Barcelona. Hands down the most incredible city I've gotten the chance to spend time in!
What's your favorite Common home and why?
Common Bowman in Washington DC. Just check it out here and see for yourself!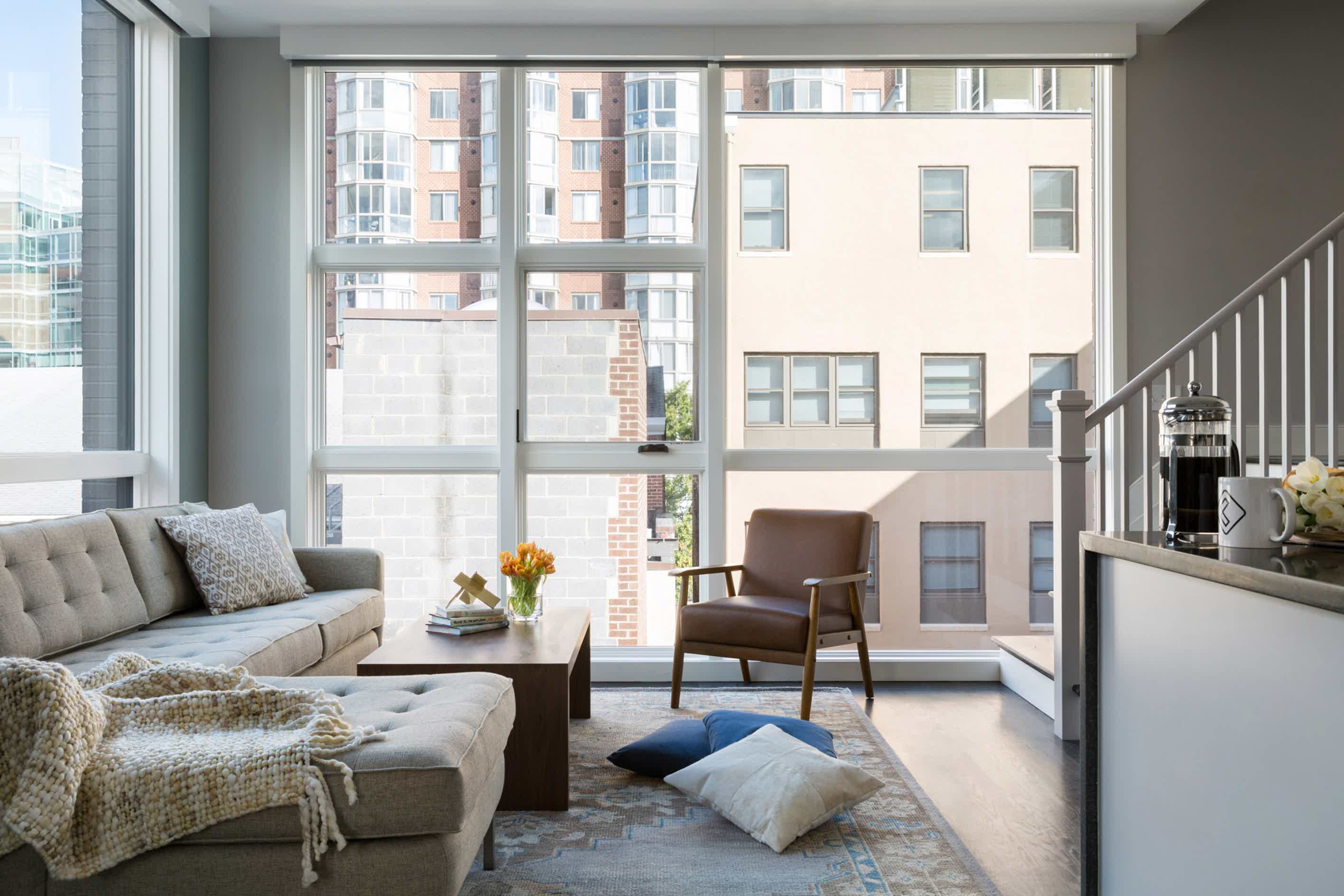 Are you a licensed realtor? We're hiring for our leasing team in Los Angeles, San Francisco, Atlanta, New York, and New Jersey! Head to our careers page to learn more and apply!