Discover all-inclusive shared coliving suites, furnished studios, and private 1- and 2-bedroom apartments in Ottawa, Canada. Opening January 2024!
🎉 Now offering 1 month free on a 13-month lease!
We have received your application.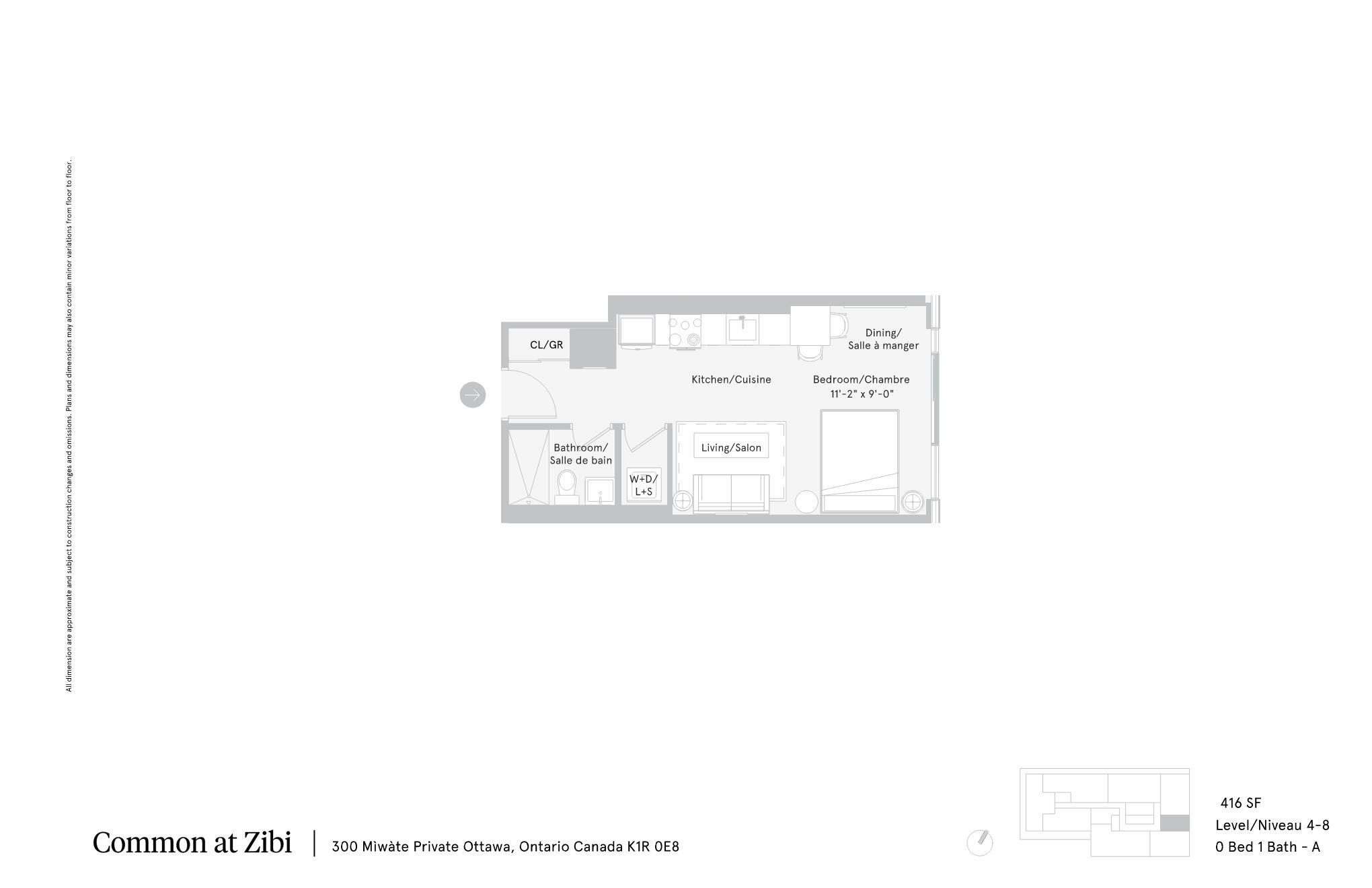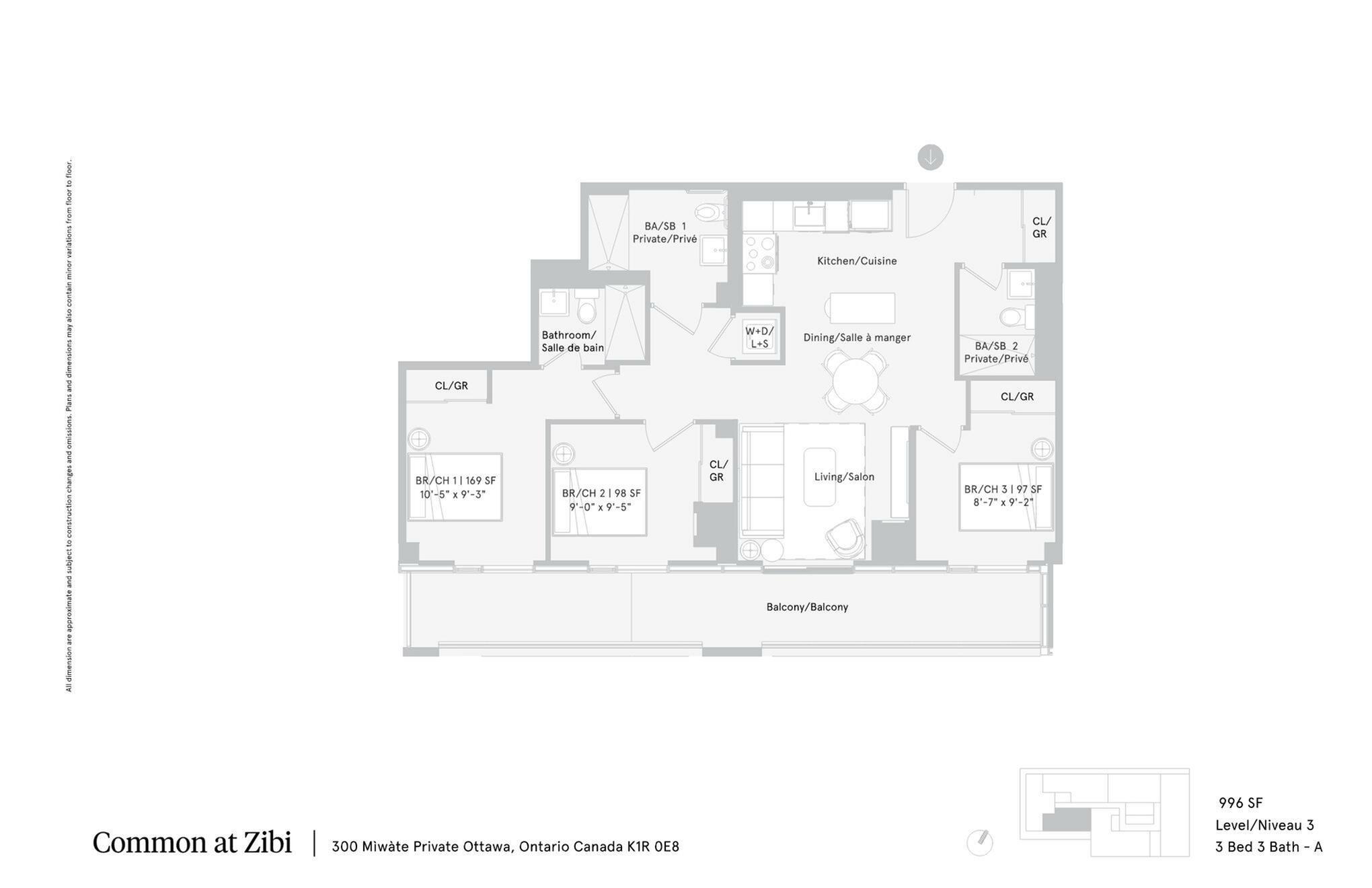 Private room
in a 3 bedroom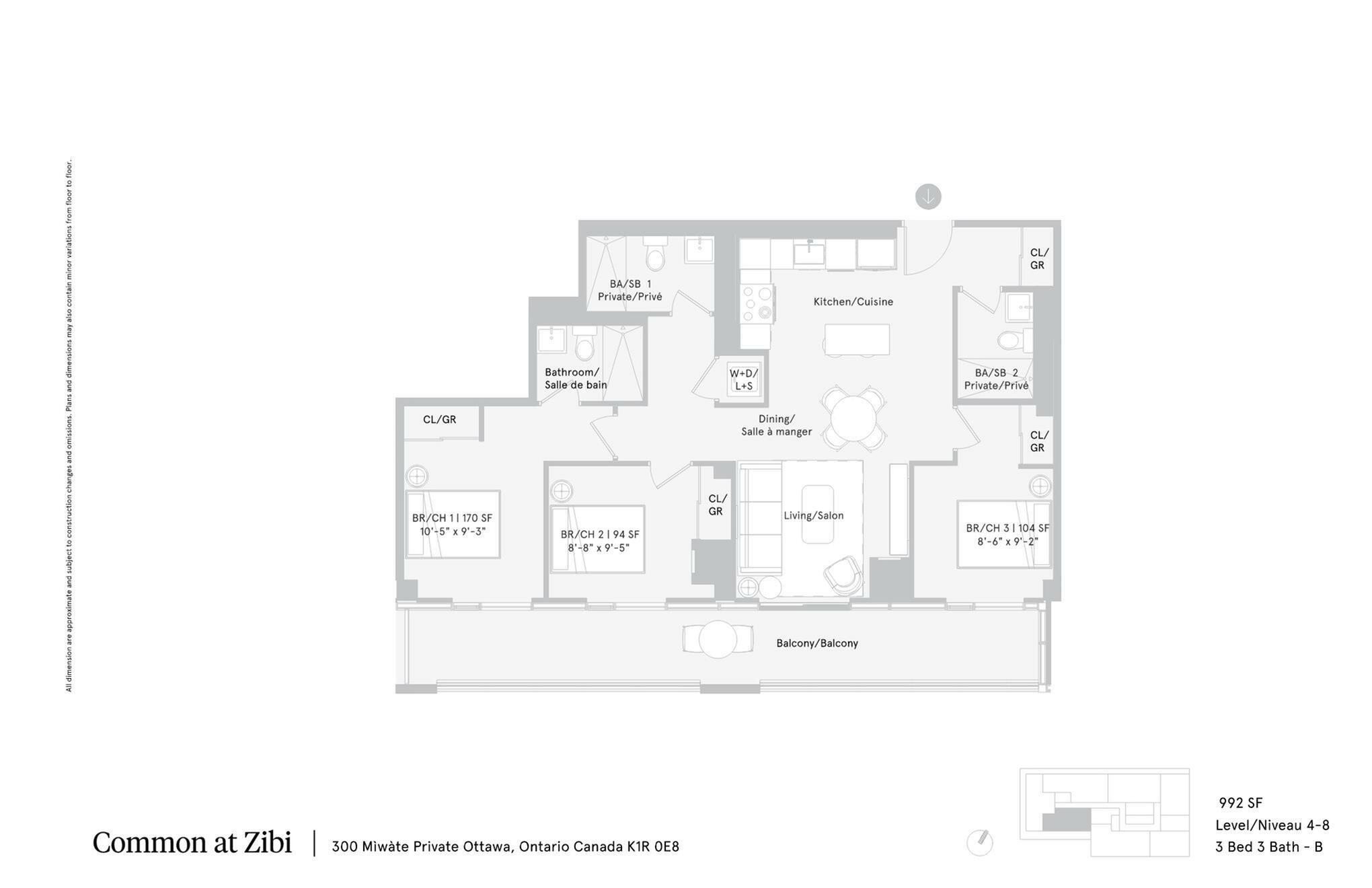 Private room
in a 3 bedroom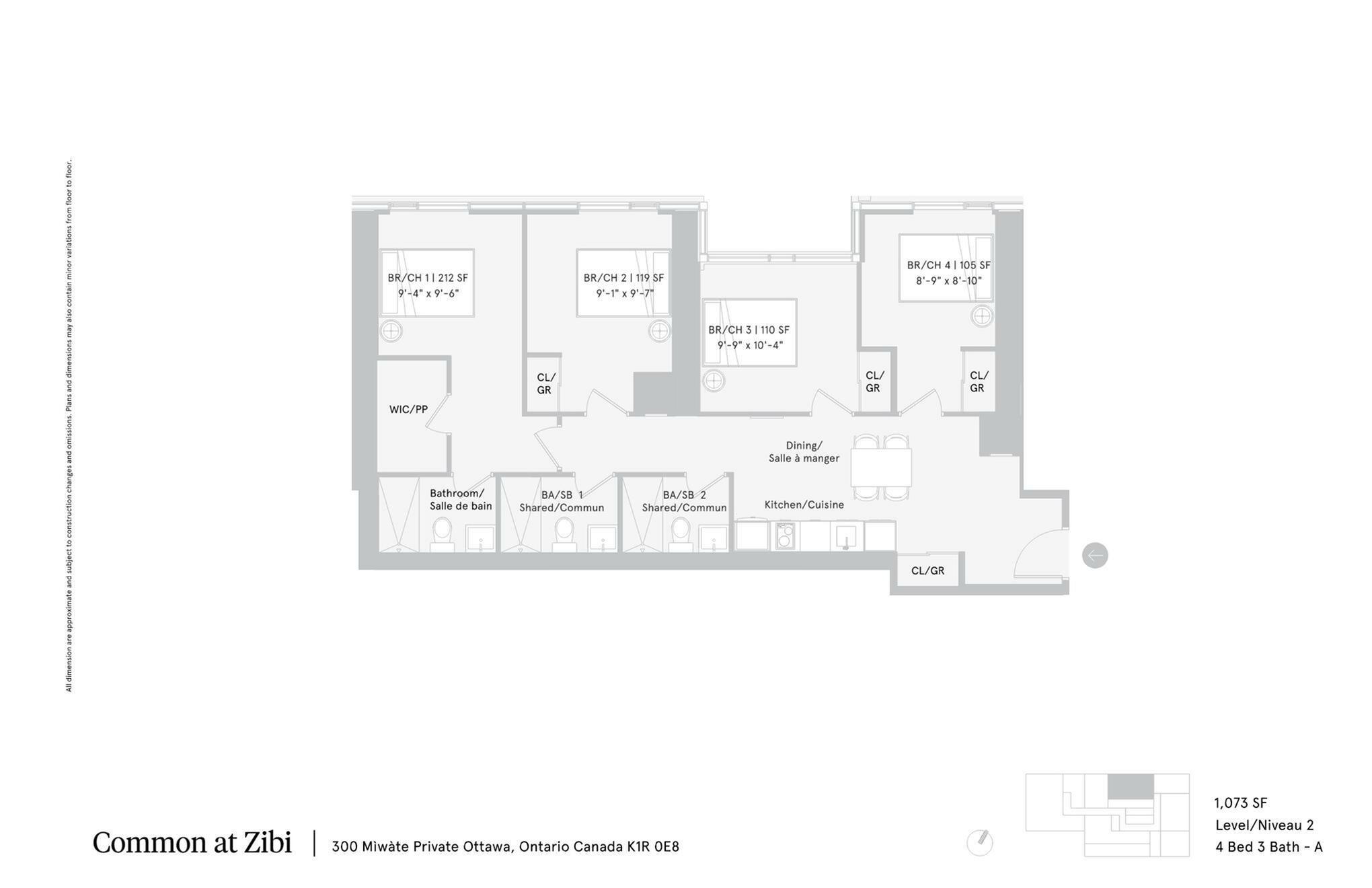 Private room
in a 4 bedroom
Rooftop terrace
Outdoor terrace
Community lounge
Fitness center
Movie room
Elevator
Private bedroom
Fully furnished
High-speed WiFi
Regular cleaning

Utilities included
On-site laundry
About Common at Zibi
Welcome home to Common at Zibi, a brand new luxury building located in the heart of Zibi, a 34-acre master-planned waterfront community. Offering a wide range of beautiful units alongside thoughtfully designed and convenient amenities, Common at Zibi is designed to make Ottawa living easier and more fun. Whether you're renting a private room in a shared coliving suite, furnished studio, or your own private apartment, you'll find bright, airy interiors, floor to ceiling windows, brand new appliances, and the little things that make apartment living that much easier, like on-site laundry and keyless entry. Outside your door, you'll have access to incredible amenities. Break a sweat in the fitness centre or catch a movie with your neighbours in the onsite movie room. If you are working from home, the onsite lounge offers plenty of quiet space to focus and if you are looking for additional office or meeting room amenities look no further than the Spaces Coworking community located right across the plaza. For warmer months, utilize either of the two stunning outdoor terraces where you'll find a peaceful retreat from city life. But the real star of the show is the multi-purpose, indoor-outdoor community space on the penthouse level providing unbeatable 360 degree views of the Ottawa River, Chaudière Falls, Parliament Hill and downtown Ottawa. Designed for year round use, we know you will spend your time hosting friends, enjoying a sunset beer with neighbours or taking advantage of the front row seats for the Canada Day fireworks show!
Here's what else you should know
Zibi is dedicated to becoming the most sustainable community in Canada and adheres to the One Planet Living framework to help guide sustainability and eco-friendly planning. Zibi has developed the region's first zero-carbon District Energy System relying on post-industrial waste energy for heating, and the Ottawa River for cooling.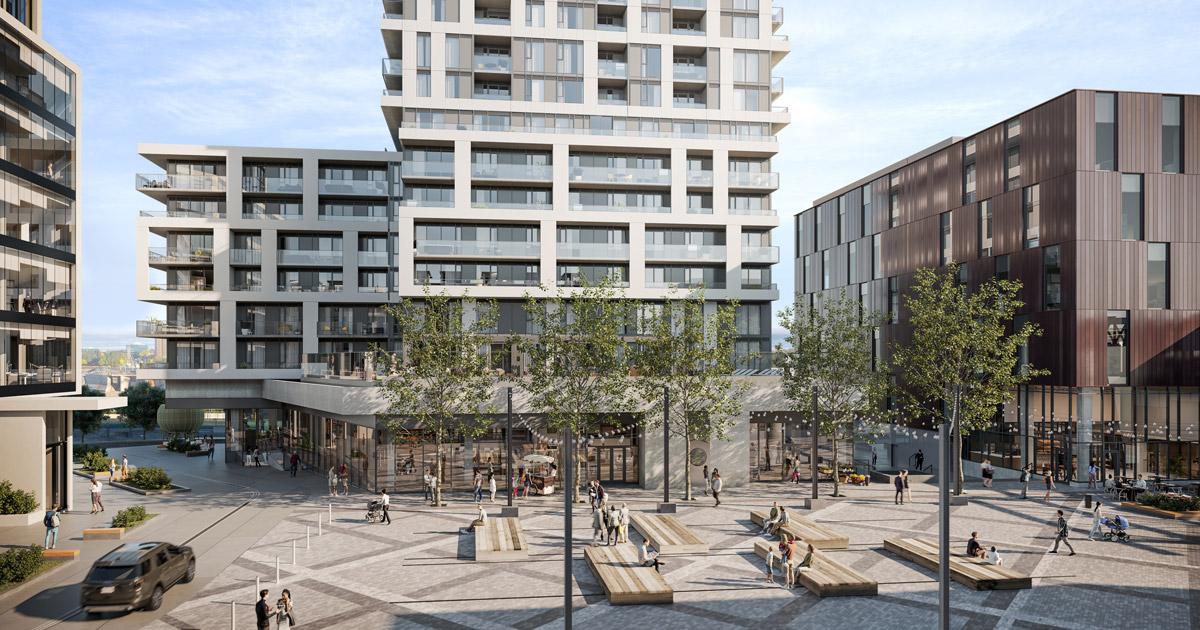 Everything you need at your fingertips
Common at Zibi is centrally located in the heart of the revolutionary Zibi waterfront city, a 34-acre development that's transformed into an exciting and innovative destination. In addition to your new apartment, the beautiful ZIbi community will be home to several other residential buildings, outdoor entertainment, cultural events, retail, dining, community events, and riverfront greenspaces. Framed by the Portage Bridge and Waterfront Quarter to the East, and the Chaudière Crossing and Albert Island to the West, Zibi is a master-planned community with unprecedented connectivity to both Ottawa and Gatineau.
Thoughtful design
Designed by Common's in-house design team, the interiors showcase a modern way of living with timeless materials. Throughout apartments and amenities, a striking balance of wood, stone and plaster can be found, setting the tone for a tranquil home for the residents. Common also hand-selected furniture and artwork throughout the furnished units and amenities, including several custom commissions showcasing talented Indigenous artists as part of Zibi's true partnership with the Indigenous Peoples. Keeping the wider-community's sustainability achievement in mind, Common took special consideration to work with Canadian furniture vendors such as Linea P, Article, EQ3 and Renwill.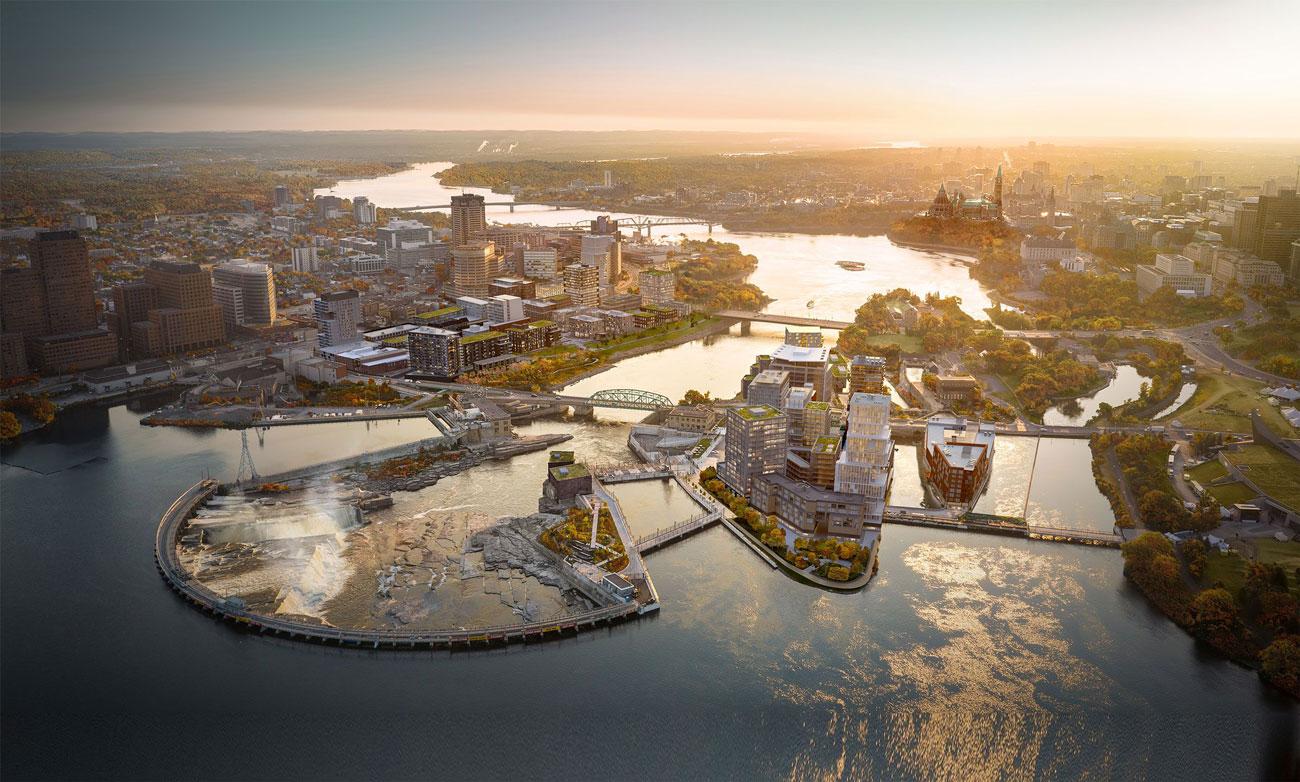 The neighbourhood
Common at Zibi is located in the Zibi waterfront community right near Centertown West, which offers a variety of activities and attractions for residents and visitors alike. Situated just west of the downtown core, near the expanding Lebreton Flats, its proximity to multiple cultural and entertainment venues, lively bars and restaurants, and scenic Ottawa River, this neighbourhood is the perfect blend of urban living and local charm. With accessible transit, bike paths and multiple transport options on your doorstep, you will be able to take advantage of one of the most connected master-planned communities in Canada and one of Ottawa's most pedestrian friendly neighbourhoods. The recently re-designed Chaudière Crossing with a dedicated bike lane and pedestrian walkway will quickly and easily connect you between Gatineau and Ottawa. Take advantage of the LRT system at the nearby Pimisi Station and Gatineau's STO hub to seamlessly connect to Ottawa and beyond. If biking is more your style, you can make the most of the bike paths that provide safe, convenient and scenic connections to your destination. With so many eco-friendly transit options you have the opportunity to leave your car behind while exploring the best the city has to offer.
The city
Ottawa, located in the province of Ontario, is situated between Toronto and Montreal, stretching across the Ottawa River to Gatineau, Québec. As the nation's capital, Ottawa is a political centre steeped in rich history and culture. Home to famous Parliament Hill where visitors are welcomed to tour the historic buildings or explore seven of Canada's nine national museums such as the National Gallery of Canada, the Canadian Museum of History, and the Canadian War Museum. With a thriving cultural scene, the National Arts Centre is the stage for Canada's theatre, dance, and orchestra. Experience year-round events in Ottawa such as Winterlude, the Canadian Tulip Festival, cultural and music festivals that celebrate food, music, and international cultures. With a blend of history, politics, culture, and natural beauty including the magnificent Chaudière Falls, Rideau Canal, and Gatineau Park, Ottawa is a unique city and place to live.