Room rentals in Pilsen
Choose your bedroom in our beautiful shared units
Set in Chicago's Lower West Side, Pilsen is a historic district given new life through some of the best that the city has to offer. Celebrated for its authenticity and vibrant style, Pilsen is located close to downtown Chicago and the Illinois Medical District.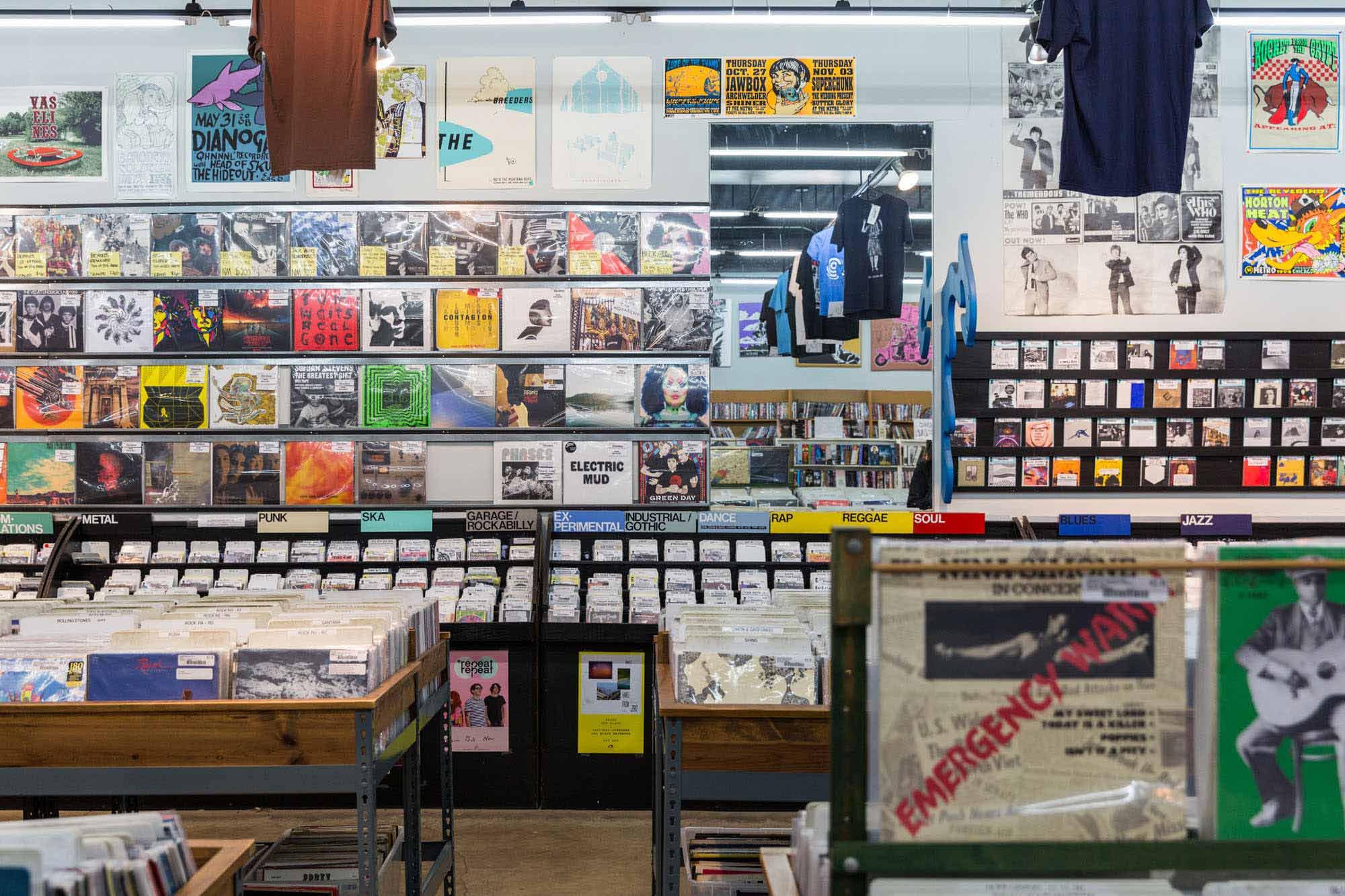 Discover your dream home in Pilsen
Common makes it easy to move to the Windy City and find community. Say goodbye to housing stress and roommate searches—with our Pilsen coliving apartments, residents can enjoy renovated facilities and all-inclusive amenities at an attainable price.
What is coliving in Pilsen?
Our Pilsen coliving apartments feature private bedrooms for resting, recharging, and working or studying, plus incredible common spaces for hosting, socializing, and connecting with new friends. Our community-oriented buildings are conveniently located near many restaurants, shops, public parks, and nightlife attractions to enjoy with your new suitemates.
Coliving homes available in Pilsen
In the heart of downtown Pilsen, Common Sable and Common Violet offer fully furnished, 4-bedroom shared suites with private bedrooms, onsite laundry, a furnished rooftop deck, and more. Our coliving properties offer unbeatable amenities to make city living a breeze. Enjoy happy hour with neighbors and movie night at home, or make friends at exclusive events in the Common app.
Frequently asked questions
What is Pilsen known for?
Pilsen is a western Chicago neighborhood that dates all the way back to the 1870s. Historically Mexican-American, today Pilsen is home to a wide range of cultures, cuisines, and career paths. Residents love the many performance venues to enjoy live music, such as the landmark Thalia Hall, an opera house turned concert space. Known for its vibrant street art, Chicago's Pilsen neighborhood is lined with colorful murals and mosaics, plus several blocks of contemporary galleries, which form the city's Arts District. The neighborhood is also recognized for its Mexican roots, boasting an annual Día de los Muertos celebration and some of the best taquerías in the city.
What is the public transportation in Pilsen?
It's easy to navigate Pilsen without a car. The area is well-connected via subway, train, and bus service to downtown Chicago and beyond. The "L" subway system, named after the loop that all eight lines make in the city center, is the easiest option for weekday commutes and weekend plans. Chicago's Pilsen neighborhood is also walkable and bike-friendly, with a convenient grid system and designated cycling lanes. Our Pilsen room rentals are located near the Pink Line and a BNSF rail station, plus various bus routes.
What are some fun things to do in Pilsen?
Pilsen features a thriving arts scene, full of museums, entertainment, theaters, and more. The National Mexican Museum of Art hosts an impressive collection of rich history and art, and the monthly Second Fridays initiative allows studios and galleries to open their doors to the general public for free. For some refreshing urban nature, enjoy a sunny afternoon in one of Pilsen's many public green spaces, like the El Paseo community garden, or a picturesque bike ride along the river. Pilsen is also packed with great places to eat and drink. Start your morning at a trendy cafe, then meet up with friends at a cocktail bar or brewery in the evening. Stop for a bite at an upscale eatery, or keep it simple at a classic deep-dish pizza joint. Either way, you're sure to enjoy some of the best food Chicago has to offer.
Learn more on our blog
Learn more about coliving in Pilsen
For a more laid-back feel just minutes from downtown, explore our rooms for rent in Pilsen, Chicago. Head to our blog to discover more benefits of Pilsen coliving with a like-minded community.