Private rooms and luxury apartments in River North
Rent a spacious apartment with access to convenient amenities
Located in the heart of Chicago, River North is a lively neighborhood that hits the sweet spot of residential living, culture, and industry. Once home to factories and warehouses, this always evolving area is the place to be art and design, entertainment, and everything else that makes city living so exciting.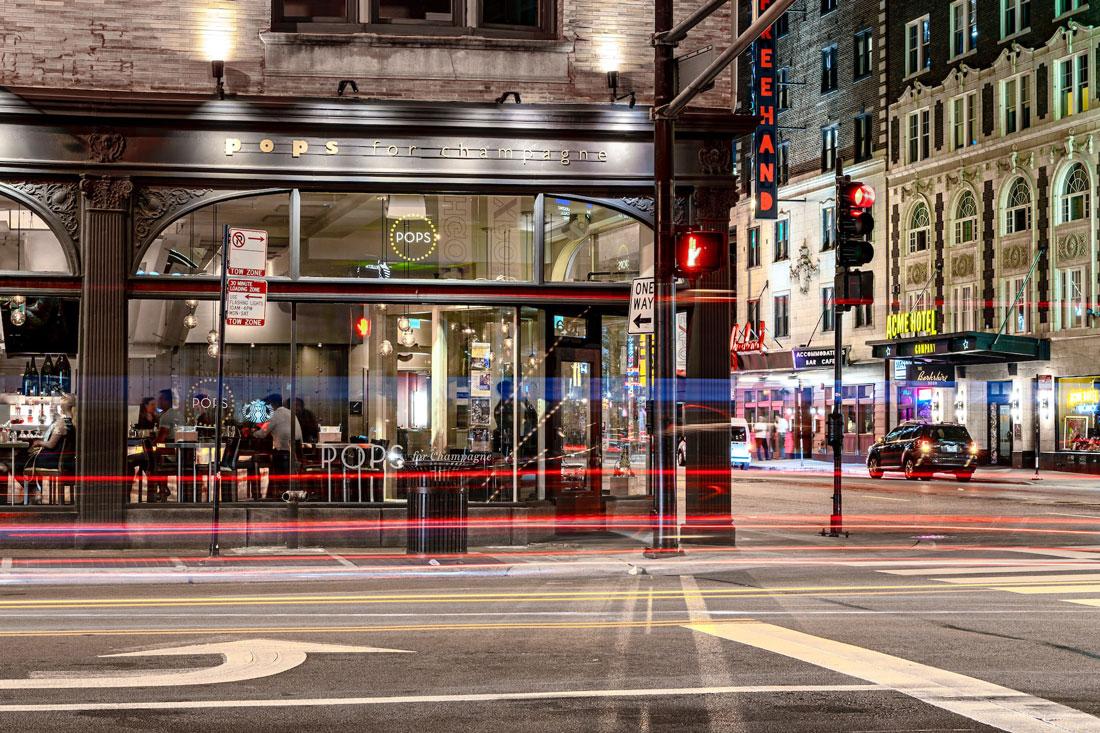 Discover Your Dream Home in River North
Looking for a River North apartment? Find a stunning suite or private apartment in River North, the most artsy district in Chicago. Thanks to Common's coliving rentals, you can enjoy unbeatable amenities at an attainable price right in the heart of the Windy City.
What is Coliving in River North?
Choose between fully furnished 3- and 4-bedroom coliving suites or private rentals at our stunning luxury apartments in River North. Fun common spaces make it easy to socialize with roomies and enjoy the perks of communal living in a big city. Embrace the hustle and bustle of urban life with the comfort of a built-in community before unwinding at the end of the day in your own private bedroom.
Homes available in River North
Our River North, Chicago apartments are located at The 808, a new luxury high-rise featuring incredible facilities like a fitness center, game room, outdoor pool and hot tub, and more. For more privacy, opt for a spacious studio or 1-bedroom. The 808 is also pet friendly! You'll feel so at home you may never want to leave, but when you venture into the city, enjoy the chic galleries and trendy bars in the art and nightlife mecca of Chicago.
Frequently asked questions
What is River North known for?
Aptly named for being—you guessed it—north of the Chicago River, it's a cultural hub for creatives and museum lovers alike. Packed with galleries, design studios, stunning architecture, music venues, and dance clubs, River North is vibrant by day and even more lively at night. Located in a former industrial area, converted warehouses are now the epicenter of the Chicago arts scene.
What is the public transportation in River North?
It couldn't be easier to live in Chicago without a car. This accessible city on a grid system has several modes of public transportation to get you between River North and the rest of downtown Chicago—and beyond. Chicago Transit Authority (CTA) is the nation's second-largest rapid transit system, operating eight train lines between 145 subway stations, plus 129 bus routes. Of the two lines that run 24/7, one connects to O'Hare International Airport. In addition to being highly walkable, River North is also bike-friendly. Chicago has over 200 miles of bike lanes throughout the city, providing an affordable and eco-friendly option for commutes, coffee shop hopping, and rides with friends. The 808 is conveniently located within walking distance from two subway lines and the 66 bus.
What are some fun things to do in River North?
The River North neighborhood is full of iconic attractions and hidden gems that residents can visit at any time of day. You can start by walking through unique galleries and art installations or browsing boutiques and other luxe shops. A must-see is the Merchandise Mart, a sprawling commercial landmark. Wander through over 4 million square feet of design studios and showrooms before checking out Art on THE MART, the world's largest public video installation. Enjoy a picturesque stroll along the Riverwalk, or try outdoor activities like kayaking or a boat tour. When you're ready for a bite to eat, indulge in River North's thriving culinary scene, from modern restaurants to upbeat jazz bars.
Learn more on our blog
Learn More About River North
If you're new to Chicago, coliving at our luxury River North apartments in The 808 creates a community within a bustling metropolis. Learn more about coliving in River North on our blog.