Rentals in Long Island City
Choose your bedroom in our beautiful shared units
Between the riverfront parks, MoMa PS1, and countless trendy bars and restaurants, it's safe to say that this vibrant neighborhood is its own slice of NYC paradise.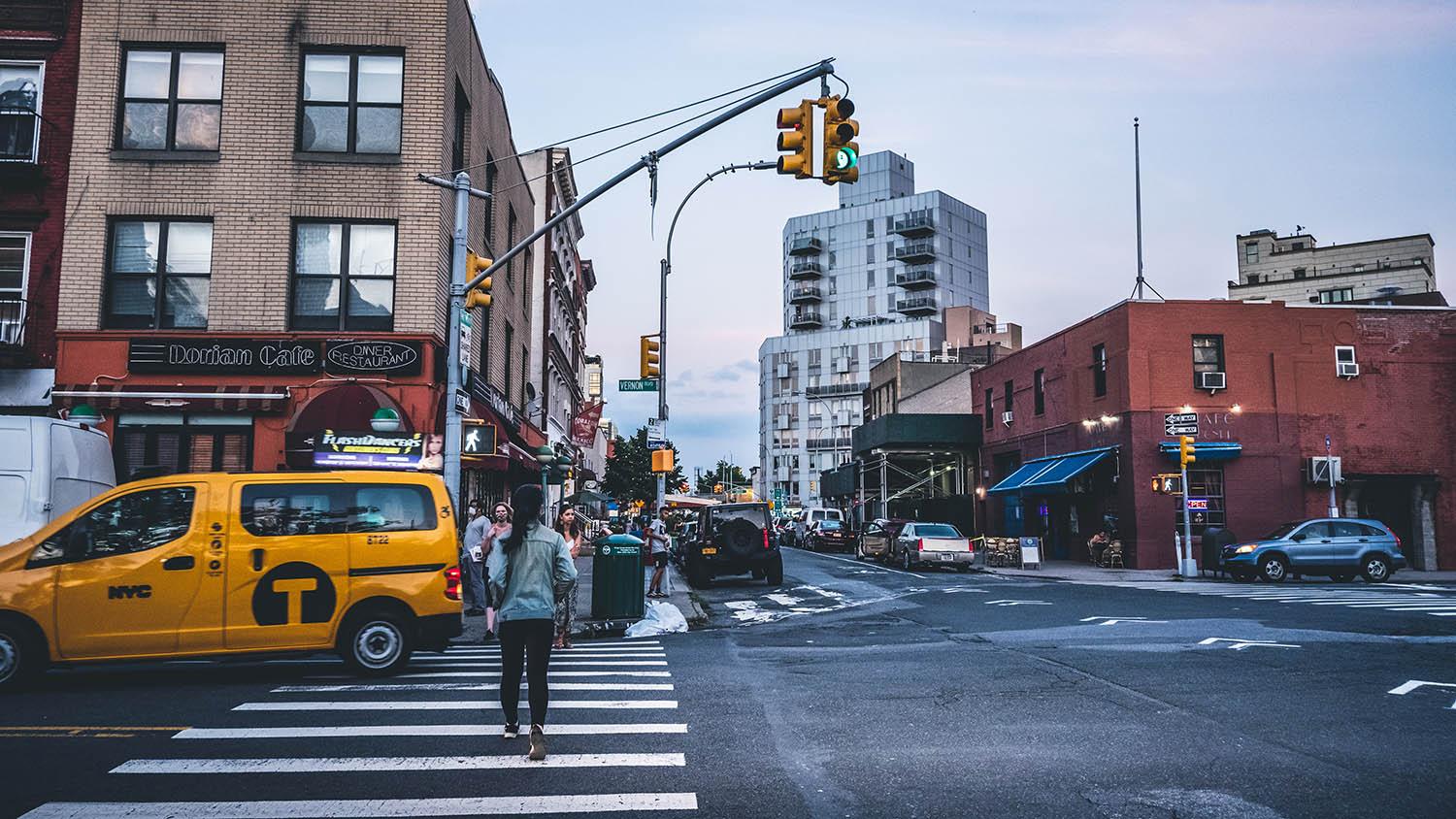 Discover your dream home in Long Island City
Save yourself the time and trouble of apartment-hunting in New York City with Common's Long Island room rentals. We're here to help from start to finish, from the seamless move-in process to all-inclusive services during your stay.
What is coliving in Long Island City?
Located in western Queens on the East River, Long Island City is one of the most vibrant neighborhoods in New York City, full of hip bars, art galleries, performance venues, and more. Due to the area's growing popularity, a Long Island City room for rent can be hard to come by. Common provides shared suites and luxury apartments with private bedrooms and amenities in a newly renovated high-rise.
Coliving homes available in Long Island City
ALTA by Common features modern 2- and 3-bedroom apartment unit options plus a range of incredible shared spaces like a rooftop deck, game room, fitness center, 18-hole golf simulator, and more. Long Island City coliving means the comfort of relaxing in your own bedroom while enjoying the built-in community of suitemates and new neighbors.
Frequently asked questions
What is Long Island City known for?
Not to be confused with Long Island proper, this neighborhood on the western edge of Queens is one of the borough's most lively. Sandwiched between Greenpoint and Astoria, Long Island City is extremely well-connected to Manhattan, Brooklyn, and beyond. Popular amongst artists and creatives, Long Island City is full of performances, cultural events, and pop-ups. It is packed with cozy cafes, bars, and diverse eateries. The neighborhood also boasts many public green spaces, especially along the river. And if you're up high enough (say, on ALTA's rooftop terrace, for example), you're perfectly positioned for stunning views of the NYC skyline.
What is the public transportation in Long Island City?
New York is home to the nation's largest subway system, with over 20 lines operating 24/7. Bus routes, long-distance trains, and ferries are also great transit options in Long Island City. Plus, it's only a short drive or train ride to either JFK or LaGuardia Airport. Not to mention, Queens is also a walker's and biker's paradise. Easily travel around on foot or hop on a rental bike at one of the neighborhood's 74 Citi Bike stations. ALTA by Common is conveniently located near six different subway lines (E, M, R, 7, N, W), a range of bus stops, and an Amtrak station.
What are some fun things to do in Long Island City?
Long Island City is a bustling residential neighborhood full of fun things to do and space to relax. Sample the delicious cuisine, from vegan eateries to trendy bars. Explore the thriving art scene at MoMA PS1, an offshoot of the Museum of Modern Art featuring experimental art and seasonal dance parties. Or check out the SculptureCenter, an artist-founded venue with contemporary exhibits, shows, and commissions. Located in a scenic location along the East River, Long Island City is home to many green spaces and waterfront parks, such as Murray Park, Gantry Plaza, and Hunter's Point, to name a few. Perfect for dog walks, picnics with friends, afternoon yoga, or pickup basketball games, easy access to urban nature provides a refreshing balance to city living.
Learn more on our blog
Learn more about coliving In Long Island City
Thanks to our shared suites and furnished rooms for rent, Long Island City is the ideal home base for students, artists, and young professionals. Read more about living your New York fantasy on our blog.