Rooms for Rent in Centretown
Rent a spacious apartment with access to incredible amenities
Located in the heart of Ottawa, Centretown West is an exciting and growing trendy neighbourhood that hits the sweet spot of residential living, culture, and business . Once home to factories and warehouses and the centre of many of Canada's industrial milestones, this ever evolving area is the place to be for accessible transit , recreational spaces, dining, entertainment, and everything else that makes city living so exciting.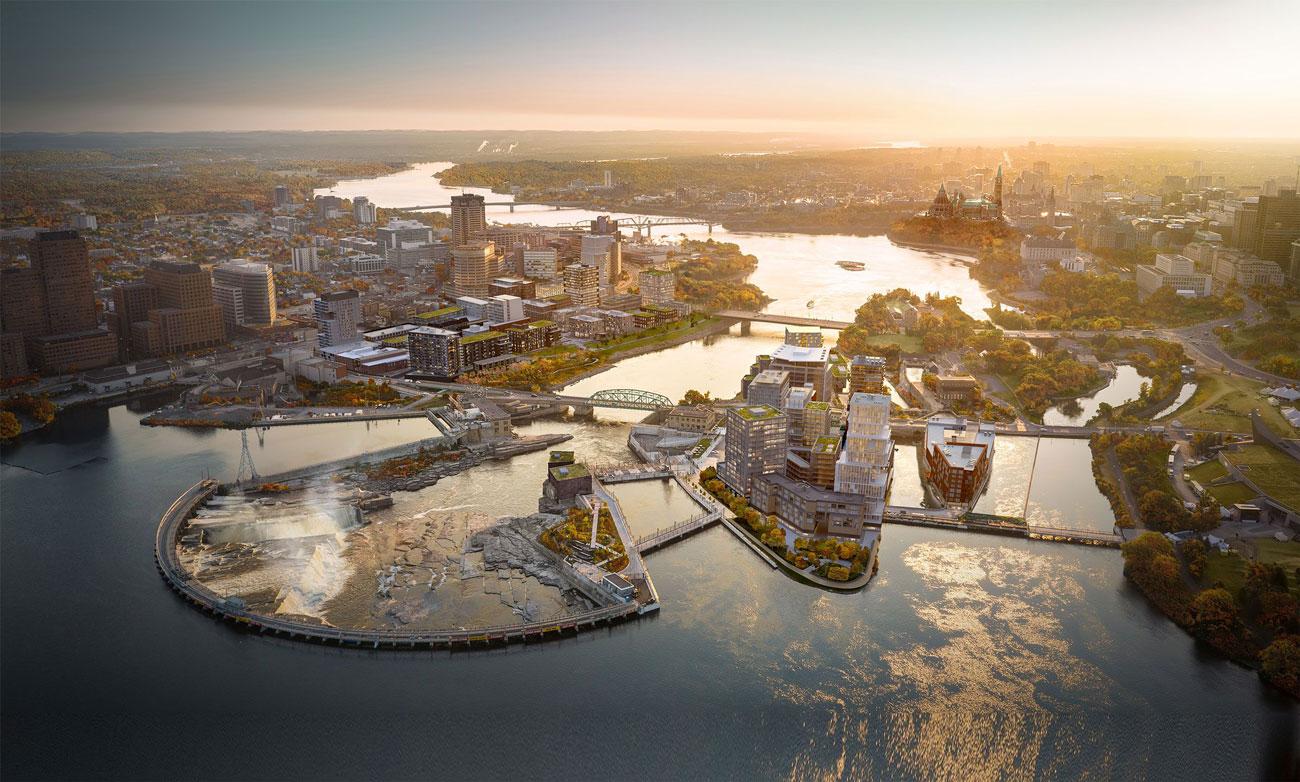 Discover Your Dream Home in Centretown West, Ottawa
From diverse international eateries to annual cultural festivals, there's always something to do in Centretown West. Common helps you find a community to enjoy it with. Our Centretown, Ottawa apartments provide a modern coliving experience at an affordable price, with plenty of perks like fully furnished rooms and outdoor shared spaces.
What is Coliving in Centretown West?
Our all-inclusive Centretown furnished rooms provide the best of both worlds—the privacy of your own bedroom plus spacious common areas. Whether you're planning a suite movie night or trying a nearby bar, you'll have no problem filling your social calendar with a built-in community. Our Centretown rooms for rent are a stone's throw from the downtown district, providing a comfy home base in this vibrant capital city.
Coliving homes available in Centretown West
Browse Centretown, Ottawa rentals in Common at Zibi, a luxury waterfront property with a range of apartment styles and communal spaces. Enjoy everyday conveniences like on-site parking, bike storage, and package lockers, plus unbeatable extras like a rooftop terrace and movie room. From private studios and 1-bedrooms to furnished coliving suites and 2-bedroom Centretown apartments, there are options for everyone.
Frequently asked questions
What is Centretown West known for?
Bordering the Ottawa River to the north and the Rideau Canal to the south, Centretown West is a small urban hub with easy access to nature and a thriving culinary scene. Home to both Chinatown and Little Italy, the neighbourhood has no shortage of delicious restaurants, local festivals, and historic sites. With numerous public parks and waterways, the blend of outdoor activities and city life makes Centretown West a gem in Canada's capital.
What is the public transportation in Centretown West?
There are several ways to travel around Centretown West without a car. The Light Rail Train operates on two lines throughout downtown, with connections to the STO bus service that takes passengers to Quebec on the other side of the river. For a more unconventional commute, hop on the water taxi for a short trip between each shore. Thanks to the city's various bike lanes and scenic paths, it's also very popular amongst cyclists. Our Centretown West apartments are located near public transit stations and also include free parking and bike storage.
What are some fun things to do in Centretown West?
The diverse heritage in Chinatown and Little Italy has created a burst of local cuisines in Centretown West. From casual pizzerias and coffeehouses to dim sum and bubble tea cafes, foodies will delight in always having a new place to try (or an old favourite to revisit). Afterward, head to happy hour at a nearby brewery, or meet suitemates at a creative cocktail bar. With such close proximity to green spaces, it's easy to forget you're living in a big city. Spend a sunny afternoon at Primrose Park, bike with friends along the Trillium Pathway, or watch the sunset by the river. The beautiful Dow's Lake area is home to the renowned Canadian Tulip Festival, and when the nearby Rideau Canal freezes over in the winter, it becomes a natural ice rink for ice skating.