Private apartments in Spring Garden, Philadelphia
Rent a spacious apartment with access to convenient amenities
Located just north of Center City, Spring Garden is a small but lively neighborhood that offers the best of city living nestled between Victorian architecture and tree-lined streets. When you make your home in Spring Garden, you'll have easy access to museums, restaurants, nightlife, and everyday conveniences.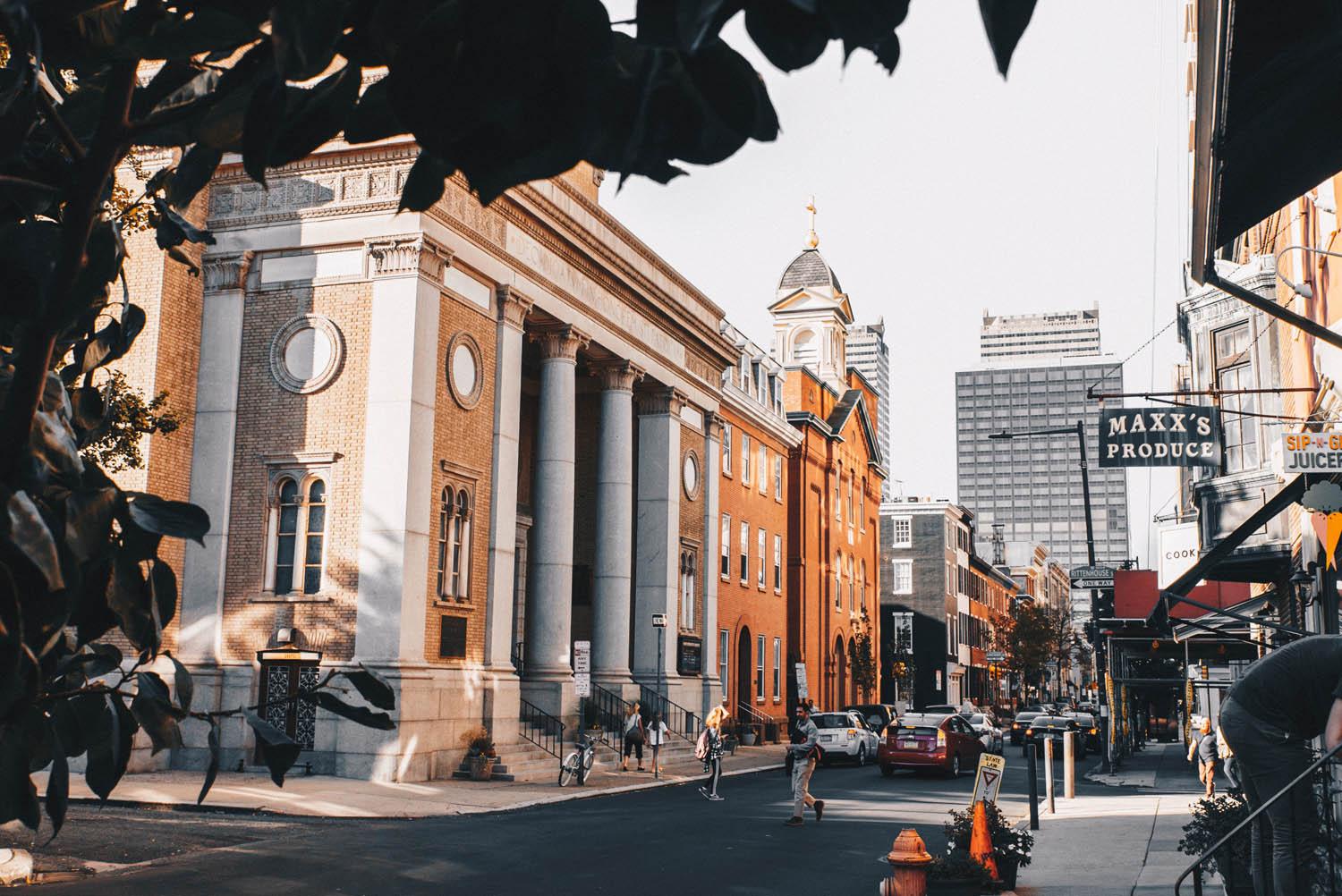 Discover your dream home in Spring Garden
Philadelphia is a vibrant and historic city with an ever-growing market of renters eager to make it their new home. We've made the process easy: browse our range of Spring Garden apartments for rent to find not only a new pad, but also a welcoming community.
What is coliving in Spring Garden?
Our Spring Garden rentals were designed for versatility and sustainability, perfect for recent graduates, working parents, and eco-conscious professionals alike. You'll enjoy the privacy of your own apartment alongside the community that comes with shared spaces and exciting amenities.
Coliving homes available in Spring Garden
Mily on Green is the future of renting in Spring Garden. You'll find private 2- and 3-bedroom apartment units in this LEED Gold-certified building, plus in-unit laundry and unbeatable amenities like on-site parking, a TV room, and a rooftop deck. It's easy to meet neighbors with the Connect by Common app, or in the lounge with spaces for coworking, an area for children to play, and tables for communal dinners or game nights.
Frequently asked questions
What is Spring Garden known for?
A neighborhood dating back to the Industrial Revolution, Spring Garden is a diverse mix of original Victorian architecture and modern new growth. The streets are full of history, from the vanguard Divine Lorraine Hotel to the synagogue housing the Philadelphia Museum of Jewish Art. The area shares a name with the central community garden, which features individual plots for residents to exercise their green thumbs. Next to a playground and a dog park, there's plenty of outdoor space to enjoy a sunny day in Philly. This family-friendly locale is also bustling with bistros, coffee shops, and bars to try on your day off.
What is the public transportation in Spring Garden?
Philadelphia runs on SEPTA, an extensive transit network of train, subway, bus, and trolley lines. Spring Garden is connected to the Broad Street Line, as well as numerous bus routes. Thanks to its straightforward grid layout, Spring Garden is also easily walkable and bikeable. Residents can find grocery stores and other essentials within walking distance, or pick out their new favorite cafe a few blocks over. Philly is also home to hundreds of bike lanes, with city bike-sharing stations conveniently located around the neighborhood. Mily on Green is only one block away from the Spring Garden metro station, or a short scenic walk down to Center City.
What are some fun things to do in Spring Garden?
Spring Garden is a perfect example of old-meets-new charm. Explore the city's creative side with Mural Arts Philadelphia's walking tour, a route through the stunning local street displays. Find an oasis of green space at Roberto Clemente Park, featuring a children's play area and sports facilities, or take your furry friend next door to the private dog park. Get a taste of the Philly food scene at one of Spring Garden's trendy eateries, like Bar Hygge, a cozy Danish-inspired brewpub, or Thirsty Dice, a board game cafe. Head to Green Room sports bar on game day and enjoy their pool tables and outdoor seating, or catch a live performance at SOUTH Restaurant & Jazz Club as you sample their sizable whisky list.
Learn more on our blog
Learn more about coliving In Spring Garden
With 2- and 3-bedrooms amidst beautiful shared spaces, Spring Garden private apartments by Common are home to the community you've been looking for. Find out more about Philly coliving on our blog.