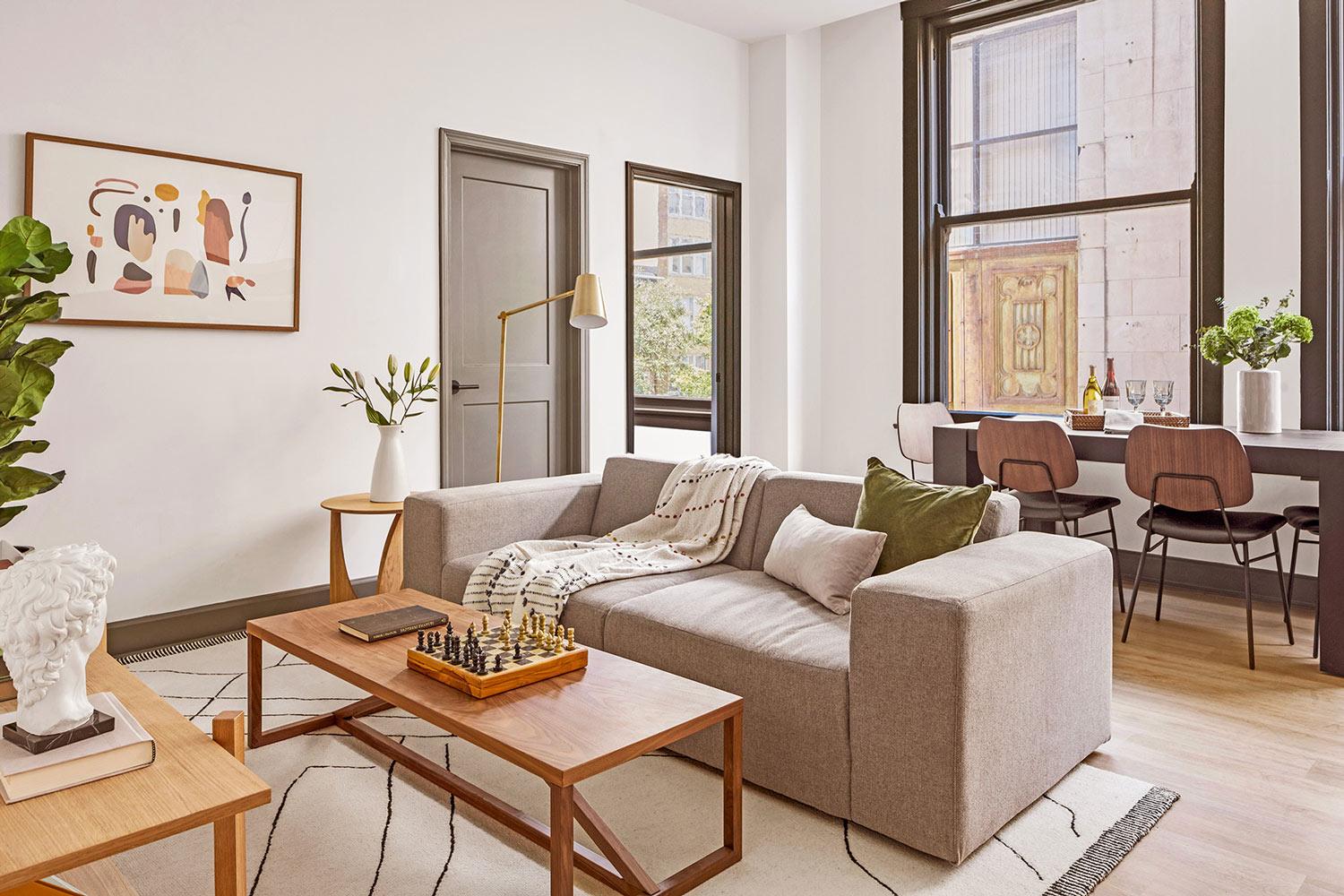 Discover studios and 1-bedroom apartments with incredible amenities in the heart of Birmingham.
28
September
3:00 PM - 6:00 PM
Open house this Thursday, 9/28! Virtual: 12-1pm, In-Person: 3-6pm. RSVP here
🎉 2 months free on a 12-13 month lease for a limited time only and if you apply within 24 hours of touring
We have received your application.
Furnished rooftop
In-Unit Laundry
Gym
Interior courtyard
Pet Spa
Dog run
About Common at The Frank
At Common at The Frank, your apartment doesn't end at your front door — you'll enjoy luxury amenity spaces designed for comfort, convenience, and community. On the first floor, you'll find a furnished atrium with a glass ceiling and access to the building's restaurants and bar. Enjoy your morning coffee in the lounge area, or head downstairs for your happiest hour yet. Hop on the elevator to the rooftop clubroom, where you'll find a full kitchen, dining room area, office space, and both indoor and outdoor lounge areas — the perfect spot to host a game night with friends, meet other Common members, and soak in Birmingham's skyline. Even your furry friend has a chance to build community at the turfed dog run and dog washing station! Another bonus? You'll save money (and time!) on an expensive gym membership when you take advantage of the rooftop fitness center.
Public transport
Bus 6, 12, 14, 18, 22, 23, 40 at 4th Ave N and 18th St N
Parking
Onsite parking available
Experience Common at The Frank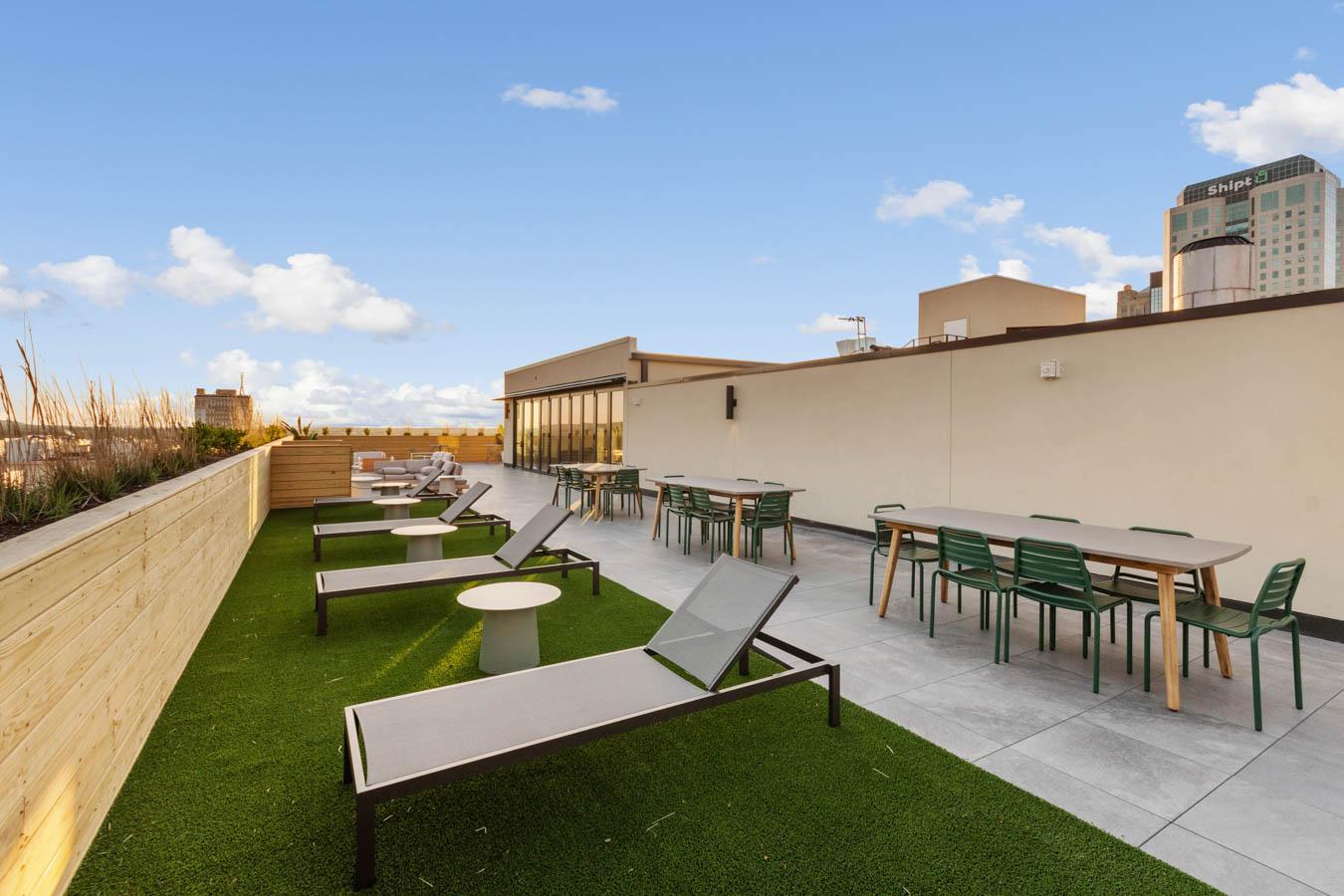 Exclusive Common perks
Common helps you save money on rent and everything else you love with exclusive discounts to local and national brands. Save on comfortable, beautiful bedding at Brooklinen, grocery and beverage delivery from GoPuff, meal prep from BlueApron, wine from Winc, and so much more!
A built-in community
Alongside exclusive savings, you'll also enjoy curated community events Birmingham — think cooking lessons, museum nights, and exercise classes. Use the Connect by Common app to RSVP, meet other members, and ask questions about your home.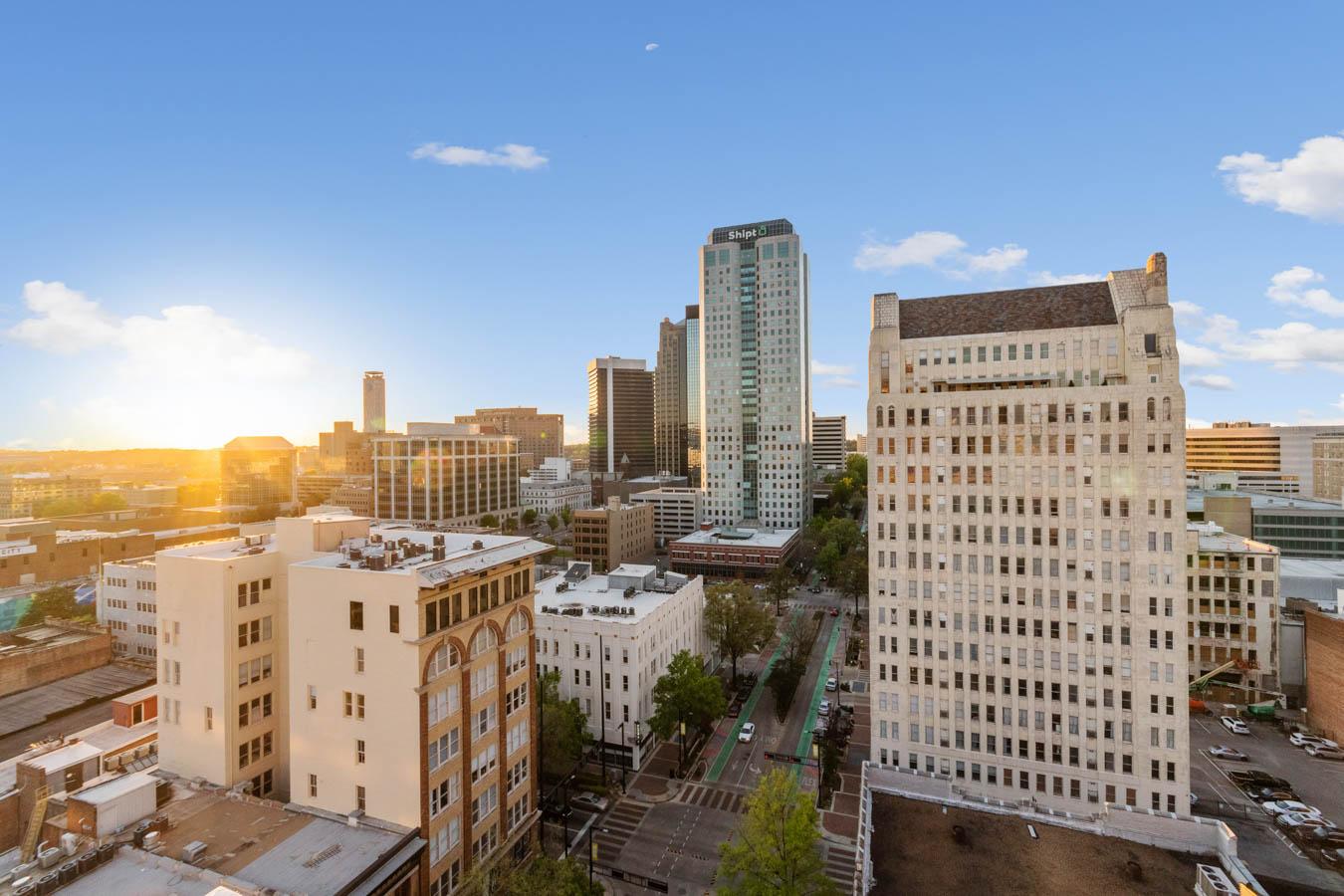 The neighborhood
Central City is a lively neighborhood, packed with restaurants, coffee shops, cocktail bars, entertainment, and everyday conveniences. Right downstairs, you'll find Trattoria Zaza, a locally loved Italian restaurant serving up fresh pasta and pizza with an equally delicious selection of beer, wine, and canned cocktails. For your morning coffee, head down the block to Frothy Monkey, a hip cafe that makes mornings that much sweeter with fresh pastries and breakfast. Common at the Frank is also only a few blocks from iconic cultural institutions including the Alabama Jazz Hall of Fame, the Lyric Theatre, and the Alabama Theatre, and a 10 minute walk to the University of Alabama at Birmingham.
The city
Known for its rich history and thriving industry, Birmingham has so much to offer.. For nature lovers, Birmingham has more greenspace per capita than any other city in the country, like beautiful Railroad Park, Ruffner Mountain, and Oak Mountain. If you're a foodie, you'll have a blast exploring the city's diverse and growing culinary scene, including three James Beard awarded restaurants. That's all alongside breweries, shopping, and iconic cultural institutes like the Alabama Jazz Hall of Fame and the Birmingham Museum of Art.