Centinela
by Common and Category
Discover all-inclusive coliving suites and city living made easy in Playa Vista.
We have received your application.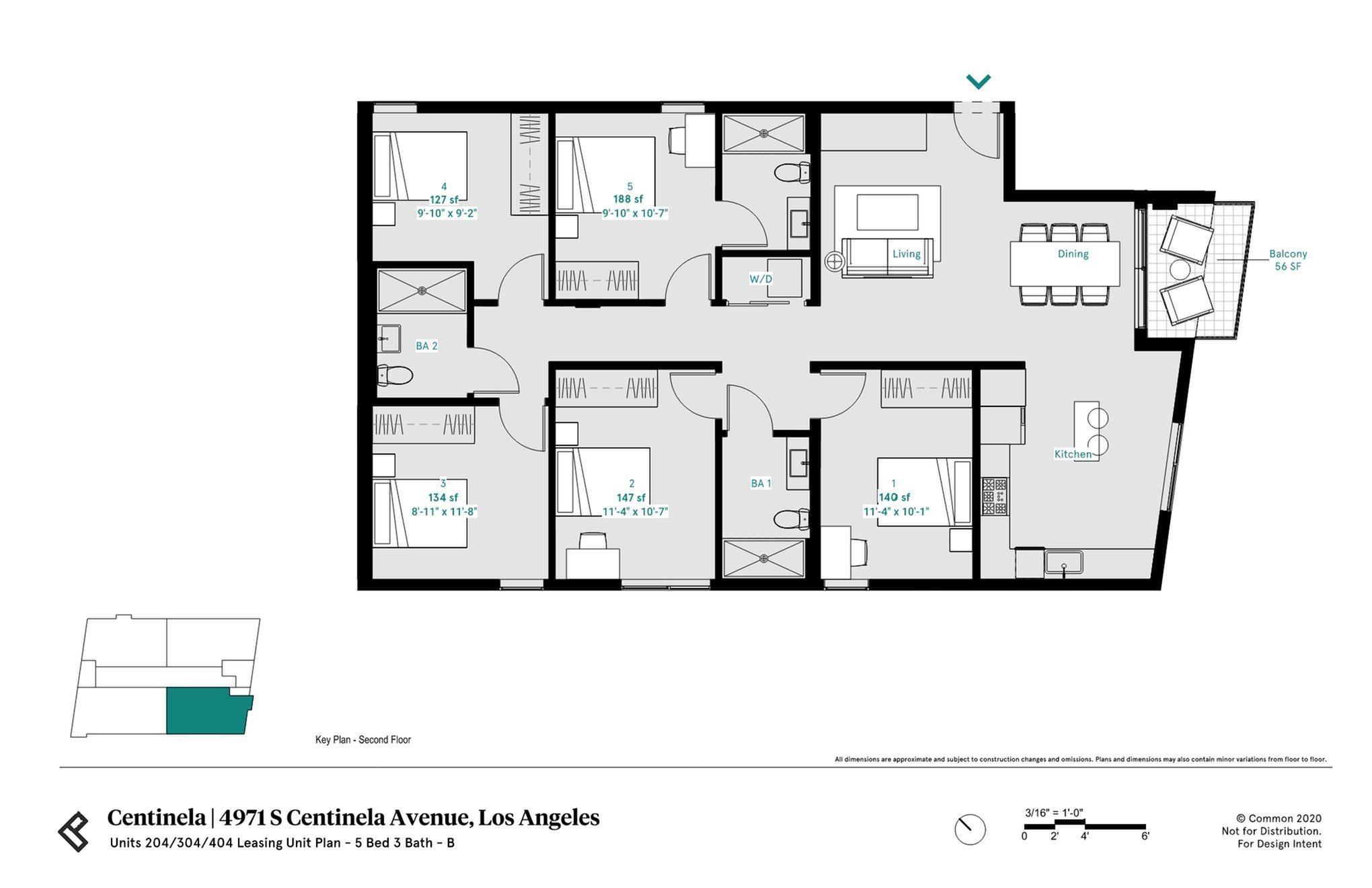 Private room
in a 5 bedroom
Private room
in a 5 bedroom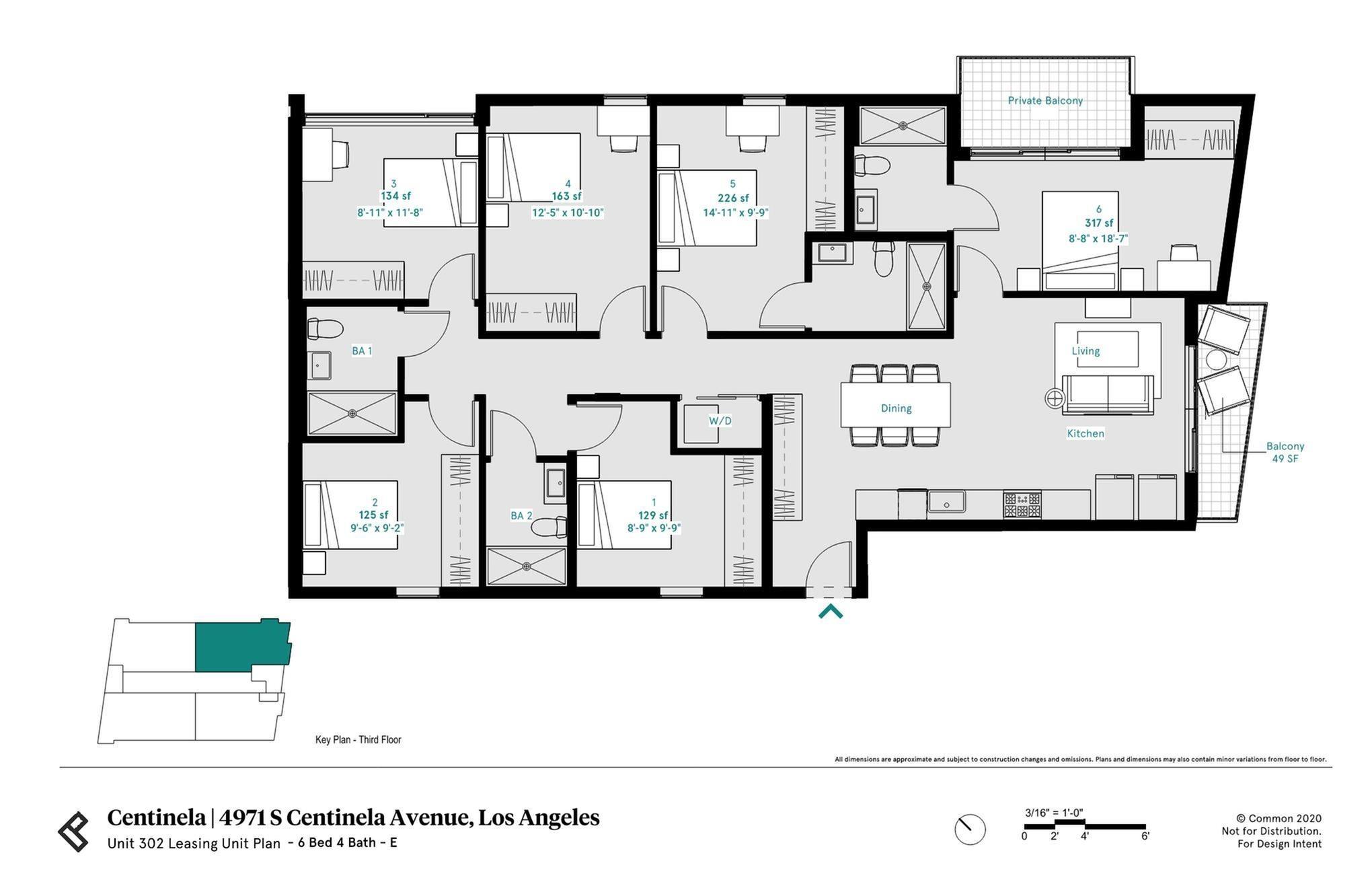 Private room
in a 6 bedroom
Private room
in a 6 bedroom
Community lounge
On-site parking
Furnished rooftop deck
Bike storage
Elevator
Courtyard
Fully furnished
Private bedroom
In-unit laundry
Portion of utilities included
High-speed WiFi
Community events
About Common Centinela
Common Centinela was designed with comfort and convenience at its forefront. Alongside the ease of all-inclusive coliving, your new home offers plenty of opportunities to unwind solo or find community. Each suite offers its own private, furnished balcony alongside beautiful shared living spaces with a cozy couch, dining area, and television. Enjoy morning yoga or sunset dinners on the building's rooftop deck, host a game night in the building's rec room, or take a break from the busy work day in the building's courtyard. With so much space beyond your apartment, Common Centinela is also the ideal home for remote workers.
Utilities
$50 dollar monthly utility credit for each room. Any remaining balance will be billed back to the member each month.
Experience Common Centinela by Category
Here's what else you need to know
Rent includes WiFi, regular cleanings, household essentials. A $25 monthly allowance applies towards utilities (water, gas, electric, trash). If your suite exceeds the $25 monthly utility cap the overage is split evenly between the members in the suite
Easily explore Los Angeles
Common Centinela is conveniently located a short drive away from the neighborhood's growing tech sector — including the offices of Google, Hulu, Twitter, and iMax) — Loyola Marymount University, and LAX. Even if you don't work close to home, you're still only minutes away from some of the city's most popular weekend destinations and after-work hangs. Take in the sun and sea in Marina del Rey, where you can sip cocktails at an oceanfront happy hour or rent everything from kayaks to sailboats. Beautiful Venice, a neighborhood known for local boutiques, meandering canals, and tourist attractions like the boardwalk and Abbot Kinney, is also nearby. Directly across the street you'll find the eight-mile long Ballona Creek Trail and Bike Park, which takes you through the Baldwin Hills, the Ballona Wetlands, and connects you to the beach bike path at Playa del Rey. It's the perfect trail for a morning run or weekend bike ride.
Exclusive Common perks
Common helps you save money on rent and everything else you love with exclusive discounts to local and national brands. Save on comfortable, beautiful bedding at Brooklinen, grocery and beverage delivery from GoPuff, meal prep from BlueApron, wine from Winc, and so much more!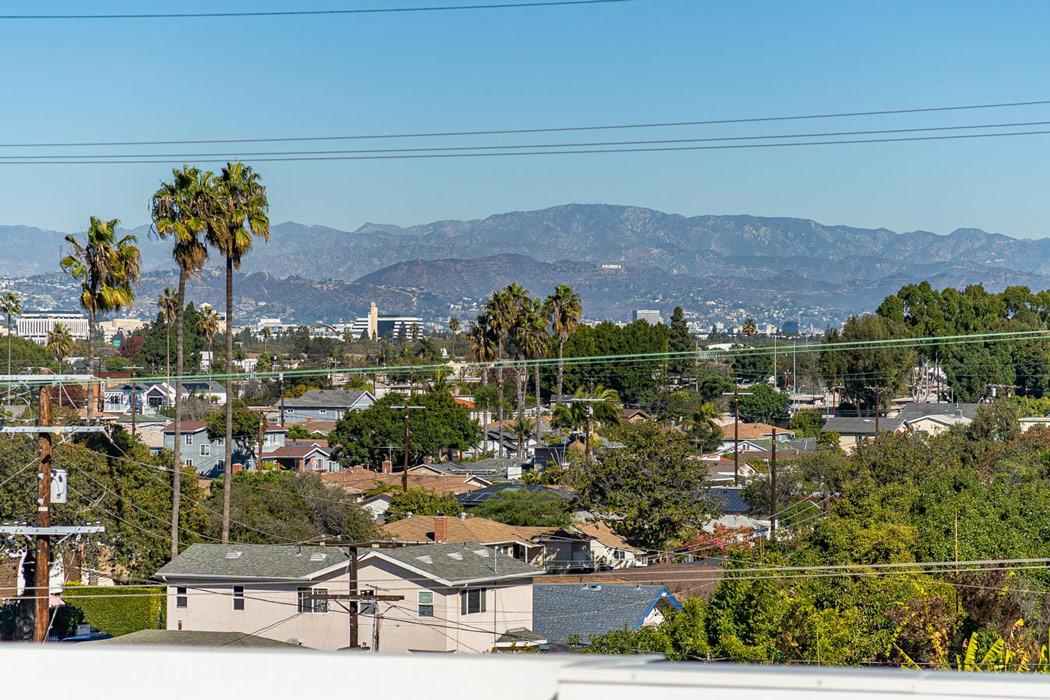 The neighborhood
Live in the heart of Los Angeles' Westside when you make your home in Playa Vista. Conveniently located near the beach, LAX, and Loyola Marymount, this diverse neighborhood is also home to a booming tech sector and great shopping. Outside your door, you'll find the best city living has to offer, from the essentials that make life easier — including Whole Foods, CVS, and Blue Bottle Coffee Roasters — to the independent shops and restaurants that make a neighborhood feel like home. Explore the shops at Runway Playa Vista, grab a delicious breakfast at Hash Restaurant, or enjoy a locally brewed beer at Gulp Restaurant & Brew Co.
The city
Between the incredible beaches, mind-blowing cuisine, and iconic landmarks, Los Angeles will never lose its glamor. As the cultural and culinary capital of the Western US, there's not much that LA isn't known for. From Hollywood Boulevard to the pier at Santa Monica, every corner will remind you of a movie, song, or famous photograph. And with scenery like this, it's not hard to see why Los Angeles continues to inspire; you're only ever a freeway away from the mountains, the desert, the downtown core, or the best beaches around.