Rentals in South Loop
Choose your bedroom in our beautiful shared units
When you think of Chicago, there's a chance you're thinking of the South Loop. Home to three of Chicago's largest museums, Grant Park, iconic skyscrapers, and lively restaurants, bars, and entertainment, the South Loop can't be missed, whether you're visiting the city or looking for your new home.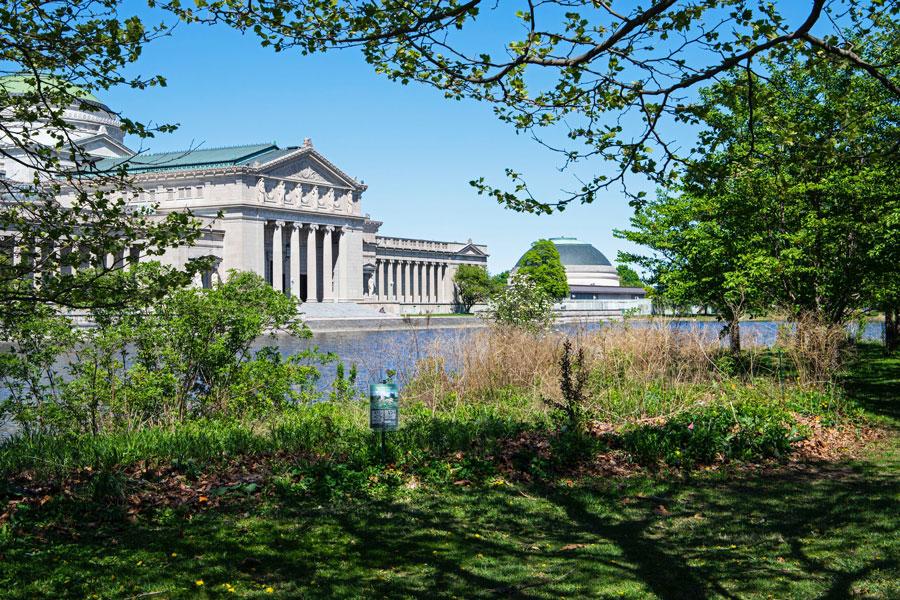 Discover your dream home in South Loop
Enjoy residential conveniences plus the excitement of living downtown in our South Loop, Chicago rentals. It couldn't be easier to make yourself at home, thanks to Common's dedicated team, inclusive facilities, and built-in community.
What is Coliving in South Loop?
Chicago's South Loop neighborhood is a bustling central hub that encompasses many of the city's most popular neighborhoods. Close to Chicago's highlights as well as unique hidden gems, South Loop strikes a balance between historic and modern, urban and residential. Coliving at our South Loop rentals is the best way to make the most of your time, and meet new friends all under one roof.
Coliving homes available in South Loop
Common McCormick and Common Prairie features fully furnished shared suites with private bedrooms in the Motor Row District. Our South Loop coliving also offers amazing amenities at an unbeatable price, plus a range of communal spaces to hang with suitemates. Whether your evening routine consists of breaking a sweat in the fitness center or watching the sunset from the rooftop deck, Common McCormick is the perfect home base in downtown Chicago.
Frequently asked questions
What is South Loop known for?
Chicago's South Loop is an expansive neighborhood bordered by historic Printer's Row to the north. Wedged next to Museum Campus, it is home to some of Chicago's biggest cultural institutions, such as the Field Museum of Natural History, the Adler Planetarium, and the Museum of Contemporary Photography. On the shores of Lake Michigan, South Loop also provides a dose of urban nature thanks to waterfront Grant Park, ferry service, and scenic views. As you explore more inland, you're sure to discover your new favorite eatery amongst the thriving culinary scene.
What is the public transportation in South Loop?
Chicago is the best city in the Midwest to live in without a car. The "L" subway connects locals in all directions, and a wide network of bus services extends outside downtown. When you live in Chicago's South Loop neighborhood, you will have easy access to many subway and bus lines, in addition to the nearby river ferry. Both Common McCormick and Common Prairie are located within walking distance of the Green Line, with easy access to the Brown, Orange, Pink, and Purple Lines.
What are some fun things to do in South Loop?
From museum lovers to avid foodies, everyone can find their niche when they live in one of our South Loop Chicago apartments. Take advantage of the proximity to Museum Campus with a visit to the aquarium or history museum, just next door to sprawling Grant Park, a 300-acre urban oasis. Stock up on fresh produce at the Printer's Row farmer's market, then enjoy a picturesque stroll or bike ride along the Chicago river path. Music fans can catch a live performance at one of many entertainment venues, such as the amphitheater at the waterfront Hunter's Bank Pavilion. On hot summer days, soak up the sun and take a swim at nearby 12th Street Beach. Students, remote workers, and young professionals are never bored in South Loop. Close to many college campuses, there are always fun plans for Friday nights. Try a new restaurant, meet up with friends at a local brewery, or head to an iconic jazz and blues bar like Buddy Guy's Legends.
Learn more on our blog
Learn more about coliving in South Loop
Coliving in South Loop allows residents to lower expenses, live more sustainably, and meet new people. Head to our blog to learn more about our South Loop furnished rooms and the perks of Common living.