Room rentals in Fairmount
Choose your bedroom in our beautiful shared units
Often referred to as the "Art Museum Area", Fairmount is home to some of Philly's most prized cultural institutions, like the Met, The Philadelphia Museum of Art, and the Barnes Foundation. Besides art, Fairmount also offers an expanding culinary and bar scene, and plenty of green space to enjoy.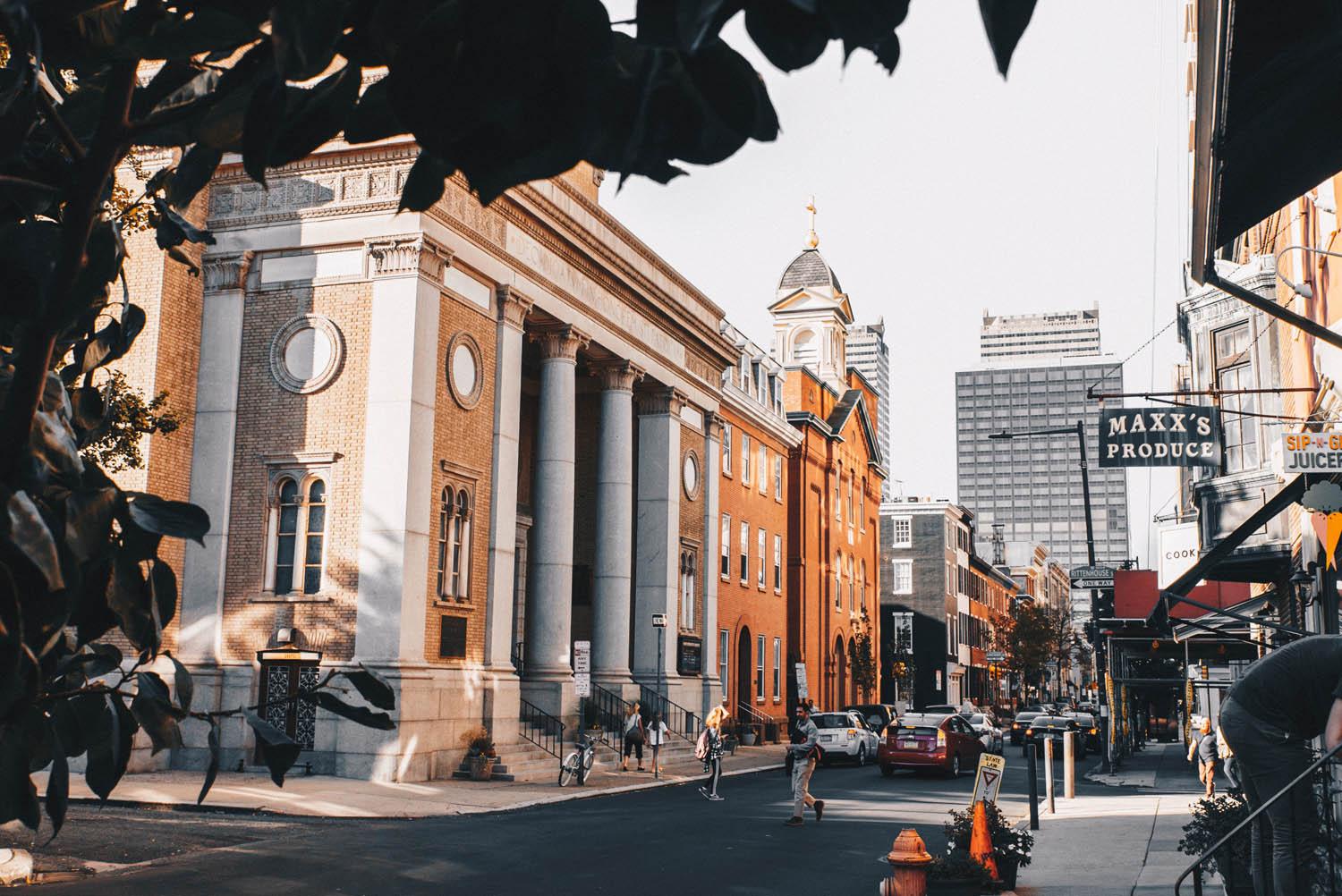 Discover your dream home in Fairmount
Enjoy the vibe of a residential neighborhood just a stone's throw from the hustle and bustle of downtown Center City in our Fairmount, Philadelphia apartments. At Common, our amazing amenities and inclusive community are the perfect starting point as you get to know the epicenter of Philly's arts and food scene.
What is coliving in Fairmount?
Our all-inclusive apartments for rent in Fairmount, Philadelphia are designed for your home to extend well beyond your front door. These fully furnished coliving rentals include free utilities and WiFi, plus a variety of newly renovated common areas to hang with suitemates, neighbors, and friends. Ideal for students, faculty, and young professionals alike, our Fairmount rentals are just a mile from the Temple University campus.
Coliving homes available in Fairmount
Common at Broadridge is a modern communal apartment complex with fully furnished 2- and 3-bedroom apartment units with a breadth of shared spaces. These unbeatable Fairmount apartments and coliving hub features a pool, rooftop patio, fitness center, spa, game room, and more. Plus, take advantage of the same communal amenities plus extra privacy with your own studio.
Frequently asked questions
What is Fairmount known for?
Fairmount is Philly's fine arts neighborhood, boasting a variety of the city's most notable cultural institutions. The world-renowned Avenue of the Arts is packed with galleries, performance venues, art museums, and more. The thoroughfare includes acclaimed highlights such as the Met Philadelphia, Franklin Institute, Rodin Museum, Kimmel Center, and the Philadelphia Museum of Art. Close to many universities and public green spaces, Fairmount is more laid-back compared to nearby Center City, yet is still bustling with shops, restaurants, and bars.
What is the public transportation in Fairmount?
Philadelphia is home to a robust public transportation network of train, subway, bus, and trolley lines. The nation's sixth-largest transit system, SEPTA provides frequent daily service to Fairmount and beyond, from Center City to Delaware or Maryland. The Night Owl buses even run 24 hours a day. Easily commute to work or class and discover Philly's hidden gems, all without a car. Our Fairmount room rentals are well-connected via the Broad Street subway line, plus residents have numerous bus routes. The Fairmount neighborhood is also very walkable and bikeable, with A-minus Walk Score® and Bike Score® ratings—pretty much the top of its class!
What are some fun things to do in Fairmount?
There's no shortage of things to do in Fairmount in your free time. Residents can spend an afternoon at one of many world-class museums, from the grandiose Philadelphia Museum of Art to the historic Eastern State Penitentiary. Catch a special exhibit at a local gallery, or jam out at one of several concert venues. Fairmount is also full of delicious eateries. Have a coffee and get some work done at many laptop-friendly cafes, or grab a bite at a variety of restaurants featuring cuisine from all around the world. When night falls, meet up with friends at a nearby trendy bar. Plus, you can easily host a dinner party or movie night in one of Broadridge's spacious common areas.
Learn more on our blog
Learn more about coliving In Fairmount
With our Fairmount rooms for rent, we guarantee hassle-free city living at an affordable price. Whether you're a Philly newbie or a Pennsylvania native, Common's built-in community is a welcoming home base as you settle in. Read about these coliving perks and more on our blog.