Apartments and Rooms for Rent in Bed-Stuy
Choose your bedroom in our beautiful shared units
Move to Bed-Stuy, one of Brooklyn's most culturally rich neighborhoods, and be met with a welcoming, lively, and ever-changing community.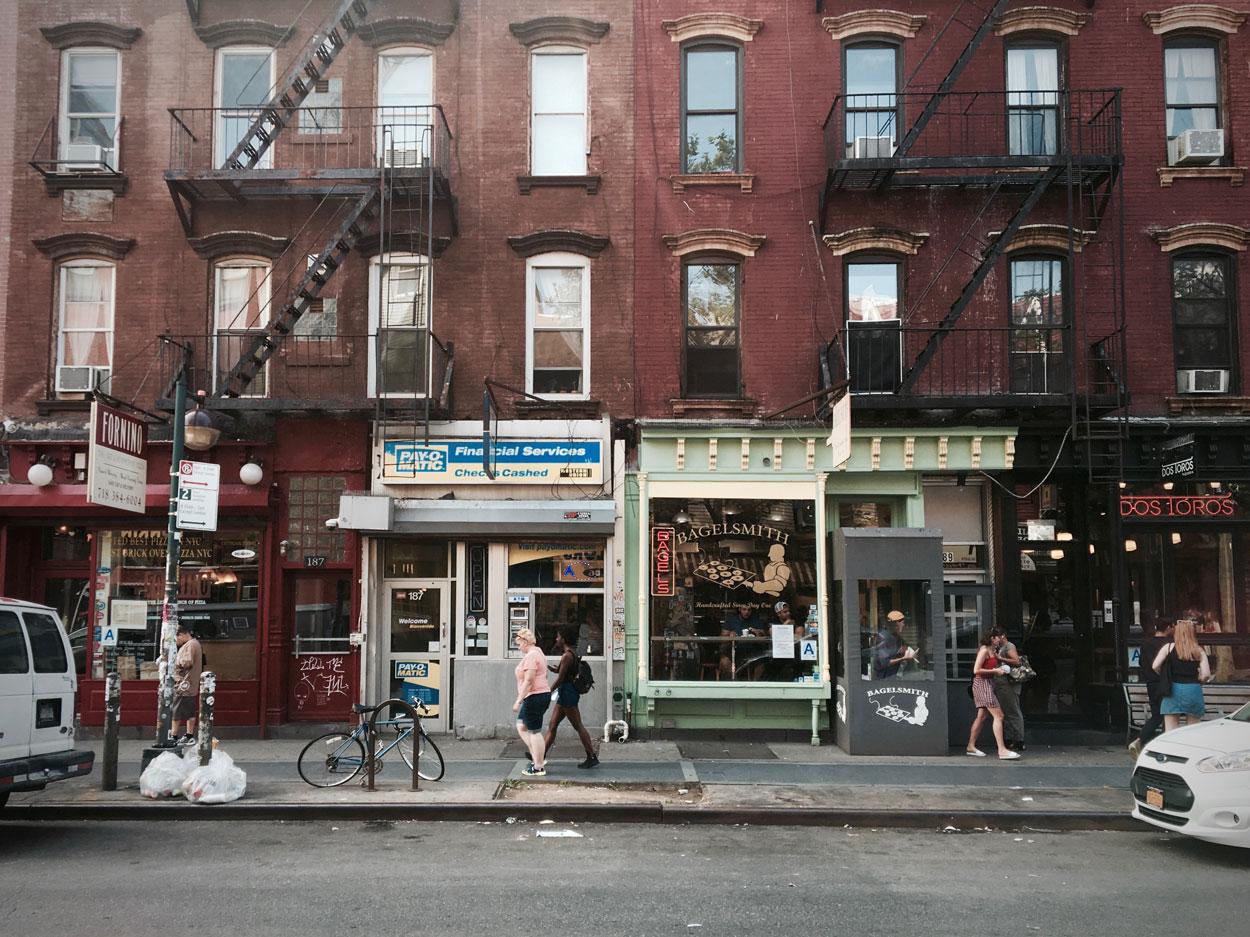 Discover Your Dream Home in Bed-Stuy
Whether you're a longtime New Yorker or a recent resident of the Big Apple, moving to a new borough can be challenging—unless you use Common. Our all-inclusive apartments offer modern city living made simple with spacious suites, furnished shared spaces, and incredible amenities. Our Bed-Stuy apartments are the perfect home base as you make the city your own.
What is Coliving in Bed-Stuy?
With our Bed-Stuy rentals, you'll enjoy the privacy of your own bedroom plus the community of like-minded suitemates. Thanks to the time and money you'll save, you'll be able to settle in and feel like a Bed-Stuy local in no time.
Coliving homes available in Bed-Stuy
Our Bed-Stuy rooms for rent are found at Common Owens and Common Hancock, both recently renovated and centrally located. While the city can make you feel lost in the crowd, our coliving suites offer built-in community right outside your door. Plus, enjoy extra perks like a rooftop deck, comfy lounge, onsite laundry, and a regular cleaning service.
Frequently asked questions
What is Bed-Stuy known for?
Bedford-Stuyvesant, colloquially dubbed Bed-Stuy, is a northern Brooklyn neighborhood sandwiched between Williamsburg, Bushwick, and Crown Heights. It can often feel like a mini city-within-a-city; full of diverse culture, Victorian architecture, small businesses, and endless eateries, Bed-Stuy boasts its own unique character. This historic neighborhood is known for its leading role in the Civil Rights Movement, and today is bustling with artists, young professionals, students, and families.
What is the public transportation in Bed-Stuy?
NYC is home to the largest public transportation network in the nation. Any New Yorker will tell you that it's the norm to get around without a car. Bed-Stuy is well-connected via subway and bus, making it easy to travel within Brooklyn, into Manhattan or Queens, or to JFK International Airport. Common's Bed-Stuy private bedrooms are conveniently located near the J, G, A, and C trains.
What are some fun things to do in Bed-Stuy?
Bed-Stuy locals could easily try a new locale every day and never run out of delicious options. Starting with cafes, there are a variety of independent roasters for your morning cold brew or matcha. Check out one of many hybrid spaces, like Brooklyn Kettle, a dual coffee and sustainable wares shop, or Playground Annex, a bookstore cafe. When you're ready for a bite to eat, enjoy cuisines from around the world within a few blocks of your door. For happy hour or drinks with friends, try a cocktail lounge or themed bar. Bed-Vyne Brew specializes in craft beer, while the Ornithology Jazz Club offers drinks with a show. Although it's an urban jungle, Bed-Stuy still has its fair share of public parks, great for picnics or weekend workouts. Herbert Von King Park even has an amphitheater for live music performances, and for more green space, the sprawling Prospect Park is just blocks away.
Learn more on our blog
Learn More About Coliving In Bed-Stuy
Combined with spacious common areas and upscale details, our Bed-Stuy private bedrooms are the best way to make the most of Brooklyn. Head to our blog for tips, tricks, and more information about coliving in Bed-Stuy.